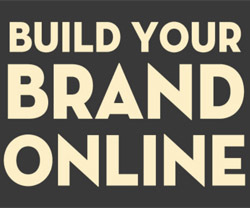 Building a high-quality and everlasting online presence is never easy. The good news is, it can be achieved both by small companies or individuals and corporations. As a closed and repetitive process, when you are trying to build an online presence for your business you go through these steps:
• Planning and researching
• Actionable tactics
• Testing and data collection
• Making adjustments
Before you start planning and creating your branding strategy you should know which areas you need to assess, why are you doing this and how this affects the whole process. We'll now address only the key steps of your journey, but as we unfold them you'll easily figure out everything you need to do to have a strong online business presence.
Find out who your potential customer is
The most important piece of the puzzle is knowing who your audience is. Your product or service is of interest to a particular segment of your industry and you should know who these people are and what they want from you.
Creating the perfect customer persona is a good place to start. A customer persona differs from demographic profiles in that it represents a more in depth analysis of your potential loyal customer.
Tailor your content accordingly
Tempting as it may be, not a single company targets every person in the world. In fact, successful companies in order to obtain better results create tailored content for their audience.
Once you know who your perfect customer is, you should start exploring and analyzing the type of content they consume on a daily basis and include it in your content marketing strategy without forgetting the nature of your business.
If you're an insurance company for example, you can't expect to build an online presence through funny vine videos. You will probably do better with a few press releases, guest posts on your blog from some authority in the industry or creating an app that offers all the information and content your audience is looking for, directly on their phone.
You can even make sure everybody can reach your content, no matter the channel they're using with your own news hub.
Dominate a specific niche
The internet is huge, so focusing on a specific region or niche can slowly improve your overall online presence.
Let's say you're in the digital marketing industry and you want to rank for the "SEM" keyword as part of your SEO strategy. At a global level, this may look like an impossible task. However, trying to rank locally first ("SEM + City name") to keep building up your online presence little by little afterwards, could have incredible results. Yes, it will take longer, but in the long run it will be worth it.
Track your progress and build on your success
For everything to turn out perfectly on the first try is highly unlikely. That's why it's important to track your activities and back your success (and failures) up with data. After figuring out what works and what doesn't you'll just have to update your strategy to build a strong online presence.
If you are interested in building an strong online presence but are not sure where to start, you can email us at info@3dissue.com.