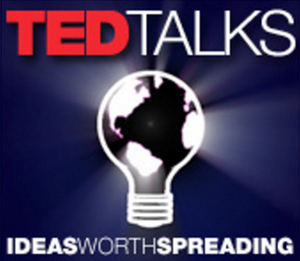 I'm pretty sure you've already heard about TED talks. In case you don't know it, TED stands for Technology Entertainment Design. These conferences have been taking place for over 30 years now.
Yes, although they've only become popular recently TED conferences or TED talks were here long before Apple presented their first iPhone.
Almost no one knows that 10 years ago, TED executives tried to push a TV show idea, and that every single distribution network in the US turned it down. According to them it simply wasn't what the audience wanted.
After all, who would like to hear industry professionals talk about society changing ideas instead of watching
Saturday Night Live on on-demand TV, right?
Well, they were wrong and someone at TED knew it. They started working on a bulletproof marketing strategy to pitch in front of the board of directors.
What would follow was amazing.
Instead of a cable TV show, TED started creating their own videos filmed at their real life conferences. These videos were nothing special in terms of production, but the value of the content they stored was huge.
In the course of one year TED promoted these videos to their online followers using all the channels they could. It was the beginning of YouTube which would become their main platform, and there was that scrawny TED website as well.
During that first year TED produced 44 videos that managed to gather over 3 million views. An incredibly remarkable figure back then.
Building up on their early success TED heavily invested in video production and created a new website that would work as a content distribution hub.
In early 2012 TED reached its 1 billionth view.
What Can You Learn From TED?
The team working at TED was able to recognize the power of the internet as a communication channel early in the game and didn't let the opportunity to position themselves ahead of their competition pass.
But, what can you learn from this that will improve your digital marketing strategy today?
• They used existing resources (their conferences) to create new forms of content (videos)
• They tested this content with a customer base they already knew well
• With research and the data they gathered, they improved their communication and distribution channels
• All their marketing and communication channels were connected with their website, a website that acts like a hub for all their content.
This proves how important it is to offer the content in the right format and platform, and to know your business, your industry, your market and obviously your audience if you want to build an online presence that lasts.
If like TED you want to start creating a hub were your audience can access all your digital content so you can start building your online presence, 3D Issue offers you the possibility to try 3D Issue Hubs, a powerful content platform that can seamlessly be integrated into your marketing strategy.
If you have any questions or want more information please email us at info@3dissue.com