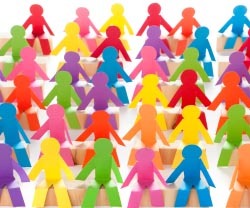 Content…content….content.
Content is a word which we encounter with increasingly regularity, especially when we are talking about the online arena. Content is how you will be found by the consumer and more importantly how you will be judged. Your content is your voice in your physical absence; it speaks for you, as far as the online consumer is concerned, it is you. It is therefore of the utmost importance to produce the highest quality content that the consumer will find relevant and valuable, easy right?
Well, in theory yes, in practice maybe not so much. The challenge businesses and companies worldwide face on a daily basis is to create content of a premium quality that will attract eyeballs and encourage engagement. This can be a daunting task, content is the fuel that drives the world wide web, without it the whole show would come to a stuttering halt, sure you would still have the content that is already there but without new, exciting content, content designed to engage, entertain and inform, attention would soon wane.
It is with this vital aspect in mind, the aspect of maintaining and growing your business that today's blog will be centered around how to build an audience using your existing content.
The fact that so many channels of communication are now available through various digital devices further complicates matters, you may have great content when viewed upon a PC but it falls drastically short when viewed on a smartphone or tablet. The numbers involved in smartphone and tablet adoption is huge so this is obviously a market that you can ill afford to ignore. The adoption rates involved with smartphones and tablets has been well documented in these blogs before, as has video consumption.
This year has been predicted to be a huge year for video sharing, particularly through mobile devices. The devices at our disposal, and their capabilities; aligned with faster broadband speeds being rolled out on a global scale, has enabled this mass consumption of video media. These astronomical figures have been covered in these blogs before; the main point of todays is how to build your audience using existing content, content you don't need to create but rather just need to reshape, in a manner of speaking.
Let's say you have existing content on your website, that content is still relevant and of a high standard, wouldn't it make sense to recycle this worthy content rather than start again from scratch? What if you could siphon your existing content onto a platform that could encompass all the benefits I have listed below, would that make life easier and in turn help you build your audience? Social media also enjoys huge audiences and should form part of your strategy.
I think we know the answer, the first device people using reach for in their search for answers or content is usually their smartphone, it is a way of life for many, Time recently published an article that the average person checks their phone, on average, 100 times per day and sometimes as much as 900 times! That is an astounding figure and further consolidates the need for your content to be responsive and to be available across all platforms.
Here are the benefits I was speaking about in the former paragraph, benefits that 3D Issue Hubs can offer you and your content and, in turn, build your audience.
A centralized approach to your marketing
• Consistency of messaging
• Maintenance of quality
• Ease of management
• Cost efficient
• Stronger presence, no dilution through multiple accounts
• The building of in-house expertise
• The potential to build accounts with high numbers of followers (core audience)
• Easier for users – i.e. there's only one account to follow
• One voice
In depth analysis of your content
• Ascertain which content is resonating most with the consumer
• Gain in-depth stats on your audience's behavior and how they interact with your content.
• Zone in on what is working and what is not and adjust your approach going forward accordingly
The power of video
• Including video in an email almost doubles click-through rates
• 82% of marketers confirmed that video marketing had a positive impact on their business
• People are more likely to comment on video than any other type of social media content
• 60% of web audiences prefer watching video to reading text
Enable a deeper engagement and understanding of the consumer
• Forging a strategy in terms of engaging with the consumer
• Develop a deeper understanding of your consumer's wants and needs
• Understand which content the consumer is viewing the most and what it is that the consumer wishes to see more of
• Further open the door of engagement by providing the type of information the consumer is actively seeking
Availability across all devices through responsive content
• Mobile web traffic expected to supersede fixed internet access this year for the first time ever
• It is estimated that up to 40% of your web traffic will now be mobile.
• In no other walk of life would you ignore 40% of your business so why would you do it online?
Publish to any platform
• Your content has to be available through whatever device the consumer chooses to consume said content on.
• This content digestion can take place anywhere, at any time
• Hubs ability to publish to any platform will ensure that your content is available where ever and whenever the consumer requires it.
All of the above benefits are available to you and your content through the use of Hubs, build your audience using your existing content and reach the consumer no matter what device they happen to be using, you know it makes sense.