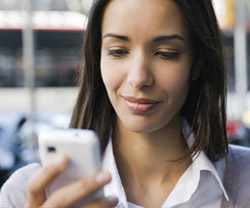 Yes is the answer! Apps are worth the time and effort they take to create. A Brochure App gives a marketing channel for businesses to reach their consumers in a way their tech savvy shoppers have adapted to.
In recent years downloading apps has become the norm, your audience has cordially accepted the practice. The modern day customer now buys, books, shops, browses and makes reservations online and frequently they do so from a mobile or tablet device.
With the large accessible selection a consumer can have a vast array of choice, gain discounts, and search for bargains in the biggest marketplace in the world. Giving them a clear window of choice through a brochure in the form of an App is a marketing must!
From an App your customers can have access to all of your brochures, giving your audience plenty of scope to find the product for them. They simply download the App. Once downloaded they can view it any time anywhere!
3D Issue Pro comes with iOS and Android apps that are designed to download your online publication to your reader's tablet or mobile devices. It is an Ideal platform for your e-brochure.
You can read more information here.
Potential revenue increases once your Brochure App is live
So now your brochure will be available through Google play and Apple iTunes App Stores, already your products have the means to be found by a wider audience. Easy access to your products means less distribution costs of printed material. You can reach a global audience through a screen, good then that most people access the internet through their smartphones, you now you are reaching them on the very devices they are spending most time on. Be aware of what devices your potential clients are using and target your marketing material to those platforms. Read more here how people shop and browse online; the stats are surprising.
If you wish to incorporate your branding throughout the App 3D Issue offers a custom branded app service, this is a separate service, and is not part of the 3D Issue Lite, Pro or Enterprise packages. More information is available on this here.
I hope this blog has given food for thought today! I hope you have a good marketing plan for your online shoppers as their appetites are fierce. If you would like any additional information please contact info@3dissue.com and the team will be happy to advise you.
By Audrey Henry