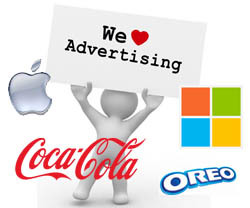 Every now and again an advertisement, or as it may be known these days, sponsored content, will come along and really make you sit up and take notice. This is no accident; generally speaking these are carefully thought out planned creations meticulously designed to solicit a reaction from our senses. Who can forget the offering by Budweiser during the Super Bowl that had everyone complaining they suddenly had something in their eye?
There was also Oreo's lightning fast reaction to the power blackout during the same event; this rectory masterstroke highlighted the importance of thinking on your feet and more importantly making yourself available through a variety of screens and social media outlets. In this instance, Oreo's social media team's quick reaction and resulting tweet, which you can see below, earned them more exposure than many of the other multi-million dollar half time advertisements pursued by other brands.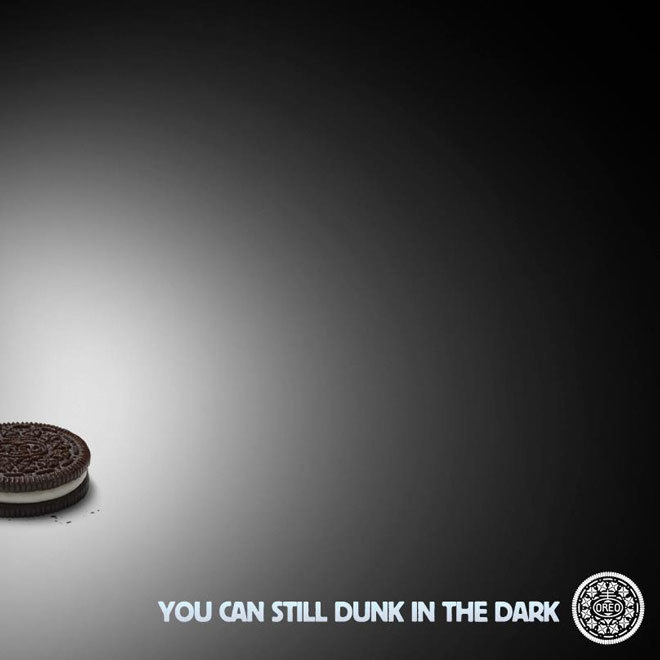 "The new world order of communications today incorporates the whole of the way people are interacting with brands right now," Sarah Hofstetter, president of digital marketing agency 360i, which handled game-day tweeting for Oreo, said in an interview with Wired. "Once the blackout happened, no one was distracted — there was nothing going on. The combination of speed and cultural relevance propelled it the forefront."
Then there was Ellen's 'selfie' at the Oscars where she assembled a star studded array of A-listers for a picture which she posted onto twitter which resulted in the picture becoming the most retweeted picture ever on the platform. The picture itself was, by sheer coincidence, taken by a Samsung smartphone and while the company said they were 'delighted' with the exposure they insist it wasn't an orchestrated marketing stunt. I'll leave that one for you to ponder over…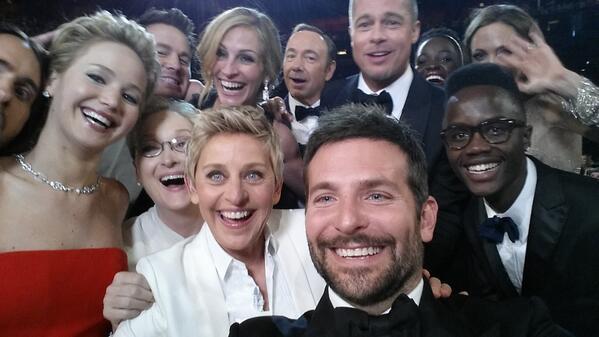 One of the biggest brands of them all, Coca Cola has demonstrated their approach to targeting local markets by creating commercials with the same slogans and look and feel as their big international campaigns except these offerings were shot in Spain with Spanish actors and actresses.
The video below is a great example of this approach, the commercial in question Benditos Bares ("Holy Pubs"), was created exclusively for the Spanish market highlighting the social influence of coffee shops, restaurants and bars in Spanish culture. The inclusion of "La red social más grande se llama bar" – "the biggest social network is the pub" in their slogan alludes to the fact that Coca-Cola take this market very seriously by dedicating individual targeted campaigns, a fact which is reflected by success of their flagship product, Coca-Cola, it is by far the strongest soda drink in terms of market share in Spain.
What these brands have in common is a theme of unique creativity coupled with a presence across a wide array of outlets and devices. These outlets include all the major social media channels and devices; they realize that to reach out the consumer they have to establish and maintain a presence where the consumer spends the majority of their time.
They realize that the world has gone online, smartphone and tablet sales have gone through the roof, the statistics tell their own story. Brands now not only have to be available across all channels, but crucially, the content they provide must be viewable on whatever device the consumer may be using at the time. This list of devices is both wide and varied so an approach that encompasses your content in an anywhere, anytime presentation is now more vital than ever.
Thankfully Hubs can navigate all the features mentioned in this blog and is an essential tool in your content marketing strategy both for today and into the future.
Have you tried Hubs yet?