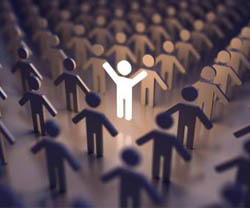 It is a question that many companies are now asking themselves in the modern day, should we centralize our branding or not? Surrounded by the ever expanding behemoth we know as the internet and the nigh infinite resources it provides us, it can be very easy for any content that companies create and distribute to get lost amongst all the noise vying for the consumers attention. Companies have invested both time and money to produce quality, relevant and engaging content, they don't want all their hard work to drown in a sea of content, so what do they do?
Increasingly we are seeing companies centralizing their branding through the use of hubs; this method is favoured over the 'scattergun' approach where companies would try to maintain a presence in every nook and social media outlet on the web. This doesn't mean that these companies will not maintain a presence on social media and other outlets, far from it, these are vital components, but rather they will use these as feeders to their own sites increasing traffic and engagement along the way. A company can't assume that their demographic will all utilize the one platform; many people use many different sources as pertaining to their needs and preferences.
A prime example of this is the up-rise of images, infographics and video as major players in the content arena, it is no longer enough to exclusively rely on the written word. Just this week it has been reported that almost two thirds of the world's most valuable brands use Instagram as part of their branding integration, the report also goes on to say that of these active brands, most post at least one photo per week. This shows the diversity and varying value of platforms and options on offer, it is down to the brand to fully develop their reach across all platforms and mediums.
The power of video
Video in particular is predicted to have major impact on marketers and consumers alike in the coming year, a great report by http://www.reelseo.com points out some interesting statistics, they include:
• 82% of marketers confirmed that video marketing had a positive impact on their business
• 93% of marketers surveyed are using video in their campaigns
• 60% are using video for email marketing
• 84% are using video for website marketing
• 70% are optimizing video for search engines
• 70% of marketers will increase spend on video
Some other fascinating insights into the power of video supplied by http://www.business2community.com also state:
• People are more likely to comment on video than any other type of social media content
• 60% of web audiences prefer watching video to reading text
• Including video in an email almost doubles click-through rates
• Videos posted on YouTube have the potential to go viral.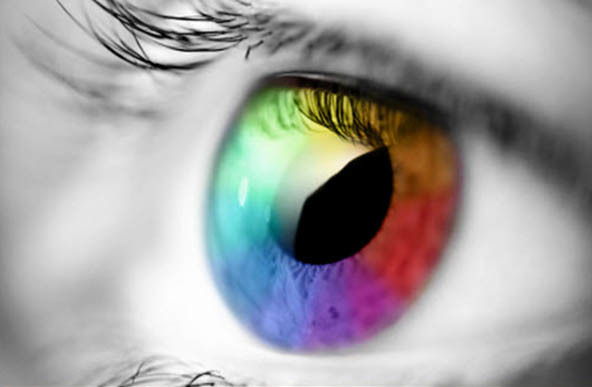 The impact and potential of video is immense and it is a channel which deserves every company's attention. The above statistics are indicative of the benefits of such an approach. It also has to be remembered that this medium is only one aspect of a company's strategy, there are many more strings to the branding bow, all equally deserving of respect and attention.
Centralizing your branding – the benefits
The centralization of branding has many benefits for the companies in question, these include but are not restricted to:
• Consistency of messaging
• Maintainence of quality
• Ease of management
• Cost efficient
• Stronger presence, no dilution through multiple accounts
• The building of in-house expertise
• The potential to build accounts with high numbers of followers (core audience)
• Easier for users – i.e. there's only one account to follow
• One voice
Brands such as Coca-Cola have rethought their approach to their branding, on October 16 of this year Coca-Cola performed a pivot in their approach, they abandoned their Coke Zone digital loyalty scheme and re-launched the scheme as an online hub that consumers can use to locate content about its brands and competitions.
In reference to the pivot the company explained:
"We are making some changes to Coke Zone following a review of which parts of the site are of most interest to people. What this review tells us is the vast majority of people visit Coke Zone for news, competitions and the chance to win great prizes and experiences, rather than to collect and redeem points in exchange for gifts like t-shirts and headphones."
By centralizing their efforts, companies are unifying their resources in one clear, strong voice, they can better co-ordinate and control their message. The company's ability to convey a clear, cohesive identity that speaks for the company as whole as opposed to the many possible facets of the organization individually vying for the attention of the consumer and muddling the actual message the company is striving to put forward.

The company image has to project the very nature of the organization; too many cooks spoil the broth so to speak, so in this respect a centralized hub, where consumers can consume all the content available, is the most advantageous. This approach will help in not only the growth/development strategy intertwined with the company's objectives but will also help shape and create an in-house marketing agency that would aid in the unification of existing resources. This initiative can then be employed to extend brand messaging and sustain existing marketing and communication goals.
The centralization v decentralization doesn't necessarily have to be strictly divided into two camps, either for or against. The main message and initiative can come from a centralized hub but that doesn't mean middle ground cannot be reached on a localised basis. There is nothing to stop the centralized hub collaborating with local teams to find the right balance where required, the centralized hub can control the bigger picture with superior resources and reach that the local teams couldn't undertake but the local teams can also add value by producing relevant content that has a deep connection with the local culture and values. It's all about finding a balance. An integrated effort can be a powerful tool that provides a much sought after competitive advantage and that, in this content laden world, can really make a difference.
There is no hard fast answer; rather, it is more of a case of horses for courses. In an overall context the advantages for centralized branding are clear, there is less clutter, it is easier managed, is cost efficient, ensures consistency and is simpler for the consumer to keep track of ensuring a clearer message is conveyed. On the other side of the coin the de-centralized approach can offer its own distinct advantages as long as it is employed in conjunction with the overall approach of the hub. So long as the integrity of the brand is upheld and consumer trust is not jeopardized then centralization and decentralization should be able to live as one rather than separate entities, the best of both worlds should be embraced….all underneath the one centralized umbrella of course!