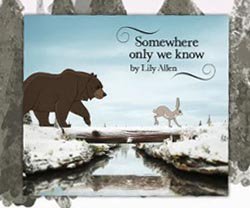 One of the most difficult things to do is create compelling, entertaining and memorable content that lives on with the consumer long after the message has been delivered but this is precisely what brands and companies are setting out to do. Branded content, while not a particularly new concept, has gained significant traction among companies and consumers alike in recent times. Brands are increasingly opting for this extremely effective type of advertising because it is exactly that, extremely effective.
Traditional advertising, the type which prompted the consumer to put the kettle on, or immediately thumb past or click onto the next page, has long gone. The consumer has long been bored with the standard advert, being told matter of factly that one brand or another is best for whatever reason isn't cutting the mustard anymore. Consumers want to be entertained, their attention has to be earned, and continue to be earned. Attention spans are shorter than ever and the media options to consumers are many, brands had to be able to touch the consumer on a personal level to utilise the sparse time span they had to garner attention and future engagement.
A change in approach
Brands have recognised this trend, they could no longer justify spending vast amounts on advertising campaigns that had little or no resonance, they had to pivot their approach, change their thinking and sit in the seat the consumer usually occupies, they had to ask themselves, what would grab our attention and hold it for those ever so vital moments? Perhaps a more pertinent question they were asking themselves was what would encourage repeat interaction and engagement?
The answer is the intertwining of storytelling and advertising, the fusion of both elements when carried out correctly can form a bond with the consumer, touching them on an emotional level that the traditional advert could never do. This method of advertising is not so much in your face as traditional methods and gently carries the consumer along a path of entertainment, storytelling and engagement while not completely losing sight of their objective which is to create and increase brand awareness whilst encouraging future engagement with consumers.
Reaching out where it matters
Successful branded content ingrains itself on the consumers subconscious, it isn't so intrusive that consumers consciously block it out, but is an altogether more pleasant experience that the consumer remembers fondly and one which triggers positive feelings which the consumer will attribute to the brand in question, and this, is the position all brands want to be in. It is worth pointing out that when a brand gets the formula right this doesn't mean that it's time to put their feet up and enjoy the fruits of their labour, quite the opposite, they have to follow this up with content of a similarly themed version with the same successful ingredients, keep the story going so to speak.

Branded content can loosely follow a particular theme or story, carried out in the correct fashion and you can have consumers actually waiting for the next instalment, much like viewers would wait for the next instalment of their favorite TV show. If a brand can get to the position that the consumer is actively awaiting their next offering they are well on the road to achieving all their objectives, some carefully constructed content that enhances the previous offering and continues the storytelling while increasing awareness and engagement with the brand is the holy grail of branded content.
A great example of branded content that creates much yearned for traction and resonation with consumers was this year's John Lewis Christmas advert (which you can view below), this was not only a very seasonal and pleasant offering of but it also delivered a message of giving and friendship throughout the story (this followed on from a similar theme in their 2012 offering 'The Journey' and their 2011 advert 'The Long Wait'). It had all the elements to be successful and so it proved. The advert was the most discussed advert on social media with 212,000 mentions on Twitter, couple this with over eleven million views on youtube and you get an idea of the reach of this kind of content.
This can also have a knock on effect for other facets of the content; the 2012 track for 'the Journey' which was performed by Gabrielle Aplin propelled her to number one in the UK chart due in no small part to the popularity of the advert. Only last week a similar fate was bestowed on Lily Allen for her version of 'Somewhere only we know' so the effect is obvious.
Other brands have created similar traction and awareness through familiarisation with their branded content, a simple jingle or tune can immediately bring us to a certain place or time and evoke a memory or response. This is the power of branded content reaching us on an emotional level, somewhere deep within us a switch is flicked and the branded content resonates with us once more. Coca Cola, Marks and Spencer's, Volvo, Google and Sainsbury's are just a few that come to mind, there are many more who have utilised this method of advertising to its full potential and realise the power and emotional engagement it encapsulates.
Where does this leave the publisher?
Publishers may be concerned at this latest turn of events; they may be of the opinion that brands creating their own content are a threat to their very livelihood. This is an understandable reaction but surely publishers are in a position to put themselves at the front of the queue to carry out the production of said content? After all, do they not have the skillsets required already in place? They have a wealth of experience within their field. They have the teams required to produce such specialised content already in place.
Say for an example a brand wishes to create a digital magazine for their branded content, is it not the publishers who already have the experience and skillsets necessary to undertake such a task? Are they not the ones who have been producing these publications in recent years? Granted, some publishers may look at this field as outwith their professional skillset, this is a mistake, publisher's should be adjusting their skillsets, if necessary, to react to demand from consumers and brands. If the consumers have any requirements, digital or print, publishers should be able to fulfil these needs by having the skills required already in-house.
Mobile is a driving force
There can be no doubt that mobile devices such as smartphones and tablets are driving content distribution and focus. Social networks in particular have it in their best interests to ensure their platforms are not only seamlessly mobile accessible but as a large portion of their monetization options comes through branded content promotion through their feeds; it is one of their major sources of income.
Branded content has firmly established itself as the advertising of today, the plethora of options for content consumption along with changing consumers attitudes have propelled this approach to the top of the marketing pile. Brands now know that to firstly gain a consumers attention and then crucially keep it, they have to be the creators of content that is both engaging and entertaining, they are becoming the story tellers of our day, they know this is their best shot getting and retaining our attention in a heavily laden content world.
By Charlie Gallagher