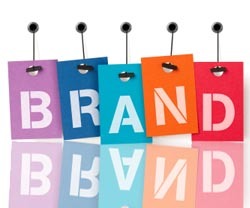 What does a brand mean to you? What is the first thing that goes through your mind when you think of your favorite brands? Do you associate certain elements and qualities with the mere glimpse of a logo? Do particular brands evoke a response from within that has been built up over time and has now become second nature? Is this ingrained in the very fibre of your being to such an extent that you automatically make assumptions as soon as you see a certain image or hear an individual musical composition?
This is brands at work, perhaps more pertinently, this is a brand's publishing at work. This is the direct result of a brands publishing making you aware of the brands qualities and promises. This is no overnight fad or flash in the pan, to get to such an elevated status brands have had to work hard at gaining and retaining our attention. There has been much talk that brands have in fact become akin to publishers, this is due in no small part to the amount of content they are now required to furnish the consumer with in order to generate and maintain interest in their product and brand. The world is connected at every turn, we are more connected in more ways than ever before. We are consuming more content than ever before so it stands to reason that brands have to produce even more unique, relevant content that aids the consumer in the quest for the consumers much coveted attention.
The rules have changed
How many times have you instantly skipped past that commercial on TV, closed that online pop up advertisement with barely a thought as to what it was about? When was the last time you automatically flipped past that full page advert in a magazine without so much as a second glance? I would imagine 'fairly regularly and fairly recently' would be the resounding reply. The traditional method of adverts and brands thrusting messages in our faces unsolicited are long gone, we have the power to decide what we want to see, hear or read. Why are you here now? Because you have chosen to read this blog through your own choice, the choice is in the consumer's hands and it is up to brands to produce content that entices consumers to come to them.
A Good example of brand publishing that is successful for in an indirect but effective way is L'Oreal, L'Oreal provides the consumer with makeup.com which gives tips on style and beauty, it provides this valuable content to the consumer without being overly pushy about the brand itself. Instead they are providing a service the consumer will find useful and interesting which is nigh on guaranteed to gain them more traction. This approach is not only providing the consumer with relevant, engaging content but it is ensuring L'Oreal are keeping themselves at the forefront of the consumers mind with the aim of leading to further sales. This is a classic example of having the consumer come to you rather than pushing an advert in their face in the, (slim), hope of gaining their attention.
We are now at a stage where brand publishing has overtaken traditional methods of advertising. Brands are now required to be ever more creative in order to acquire our attention, brand publishing is the intersection of storytelling, advertising and technology. It is a reflection on how technological advances in communication and the devices we use to pursue information has changed brands and companies approaches in this field.
Finding the sweet spot
There is a middle ground between what your brand wants to talk about and what the customer wants to hear, find out exactly what it is your customer is interested in, what led them to certain landing pages, what are their desires? Build up a database of what it is that consumers see and include this as part of your brand publishing. A brands aim is to build an affinity with the consumer through the telling of a story, you have to earn your place on the consumer's radar. A brand's content should not only be directly related to themselves, it should contain content that helps consumers stay in tune with current trends, by doing so the consumer will gravitate towards the brand in the search for knowledge. If the consumer can find what it is they seek through the brand themselves, even if that information is not a direct sell for their product or service, then the consumer will come to view the brand as a thought leader in their field, a font of knowledge that can be relied upon to supply them with useful information and trends.

You only have to look at Redbull and their connections to music, music is integral part of their brand even though their main product is an energy drink, it is definitive to where they see their brand belonging. They have their own music label Red Bull records which offers up and coming artists the opportunity to create music for ad campaigns, the brand have been operating their music academy for over a decade, this is a festival featuring both established and up and coming artists which takes place every year in a different major international city. Red Bull is diversifying their brand, they are positioning themselves in places where they will not only be highly visible but will be raising awareness of their brand through association. Not everyone has the sort of financial clout associated with this type of brand publishing but Red Bull have to be commended for thinking outside the box and continuously evolving their brand.
Read more on brand marketing challenges & how to overcome them here
No two brands are the same, and as such you would expect their content and their goals to be different and while this is true their core principles remain the same. A brands aim is to drive engagement and sales with existing and potential customers, they can do this by supplying relevant, engaging content that the consumer can associate with the brand, whether this is achieved through storytelling that entertains and informs or simply makes the consumer happy is irrelevant, it is the act of engaging and informing the consumer towards the sales cycle that is the bottom line. Telling a story through a brand follows the same blueprint as the telling of any other story, it will have characters, a beginning, middle and an end, the brands who tell consistent, compelling stories about their products and themselves are ultimately the one who will be rewarded by creating genuine brand affinity and equity with their customers.
Good content will always be rewarded
The world is already awash with poor quality content, the last thing a brand wants to do is associate themselves with content of this ilk, there is no quicker way for a brand to get lost amongst the online noise than to slip into these treacherous waters. What seems easier at the start rarely works out having any real, lasting value to the brand in the long run.
Google's recent Hummingbird update is a prime example of rewarding good quality, original content, the search giants approach is based on the elimination of spam and 'black hat web spam' in SEO, i.e. companies that are littering their content with keywords and illicit link schemes in order to achieve higher Google rankings. Such approaches will be weeded out under the new system. Google is also thought to favour fresh content in its search algorithms, so by this theory the more consistently you produce high quality original content the higher up the rankings your brand will ascend.
One last and fairly obvious point, but one which surprisingly hasn't been embraced by all brands is the ability to publish to any platform, this is absolutely crucial in this content anywhere, anytime world we inhabit. You can have the best content in the world but if it isn't mobile centric then you are going to lose a sizeable portion of your potential traffic off the bat. Mobile phone ownership and in particular smartphone ownership has been on the rise steadily in this last few years, estimates state that as much as 40% of your online traffic is now mobile, there isn't a business in the world that can sustain a 40% drop in their traffic so this is an avenue which should be explored carefully and catered for intrinsically. Analysts Morgan Stanley have even gone on record to state that while this new cycle is in its infancy it is still expected that mobile web browsing will, based on change and adoption habits to date, overtake desktop internet use by 2015.
BlueGlass Interactive's Chris Winfield summarized it well when he said, "Companies are now caring about putting out content that people want to read, rather than just creating things like 'brochureware,' and things like that, Instead of just investing in their blog and blogging strategies, they're investing in content people will actually want to share. Even if it's not directly related to selling something, it's still branding."