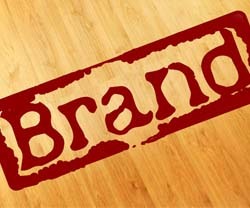 We live in a world where the large companies with big brands usually triumph over the smaller ones. There are several reasons for this ranging from the fact that they have already built up a large number of brand loyal consumers to their seemingly endless supply of resources.
The brand marketing challenges small businesses face are apparently non-existent to the large ones. Although one small business is very different from the other, in essence all have the same principles and challenges to face on a daily basis. This means that they can approach the problems they encounter in the same fashion.
The main goal of your marketing is to get your message across in a way that is heard and acted upon. This in itself can be a major problem as it how people will get to know your brand. In this situation, your best bet is to create content such as blogs regarding your area of expertise and your target market.
Creating content is a simple matter, however creating truly valuable content that can be viewed, shared and digested on all platforms and devices is another thing entirely. The methods of delivery have shifted predominantly to the digital world but the game itself still remains unchanged.
You want to become a hub of intelligence pertaining to your area of expertise, your own company and to your consumers so that when they have a problem or question you are the one that pops into their head as the solution. This can only be done by creating high-quality content on these topics.
Once you have the content created, another problem arises, how do you deliver that content? Content has to be Universally accessible, this is of utmost importance as your consumers have to be able to access your content wherever they are and at any time on any device.
Therefore you must make your content available on all platforms and devices. There are many different platforms out there that you can use to promote and share your content.
I'm certain that you already know Facebook, Twitter and other social platforms and have probably your own page on them.
Other popular options are content hubs. Content hubs ensure that you are available in any gateway ensuring that you gain the maximum exposure for your brand and business. In essence, it presents you with an easy to manage solution to enhance your visibility online.
By easily pointing hubs at your RSS feeds, blogs, social media or CMS, these responsive web tools extract your content and place them in dynamic forms that can be automatically shaped around the resolution of the device your reader is viewing it on, eliminating the need for publishers and business to manually transport the content by themselves. This in turn, results in enormous savings and freeing your marketing team to focus their time and resources on the content itself.
If you would like to learn more about Hubs, please click here or contact us at info@3dissue.com.