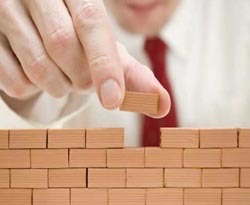 Content is a word that we hear on a daily basis these days and for very good reason, since its inception the internet has grown to become one of the biggest content providers the world has ever known. The online world is driven by content, it is the very lifeblood of the internet, the internet without high quality, meaningful, up to date content would cease to be relevant, it would hold nothing of interest to us and would fade into obscurity.
Thankfully this isn't the case; the internet is a fantastic resource, a resource that is growing at an exponential rate, a domain filled with wonderful premium content that can make a real difference to those who utilize the inherent powers of said content. Content is how you will be found online, it is your voice when you are not there in person; it speaks on your behalf to the consumer so treat it accordingly. The content you provide will supply the consumer with an instantaneous impression of you, this impression may be the one and only time you make contact with the consumer so it is crucial your content is of the highest standard.
Unfortunately with every yin there exists a yang, for all the high quality content available online there is just as much, if not more, poor quality content. Brands that are looking to build their identity and reputation as 'go to' sources in their field of expertise, brands who wish to position themselves as voices of authority within their field simply must have the highest quality content associated with their brand.
It is a well-practiced tradition to tie your content into other content; this is a tradition that has been around long before the advent of the internet itself, for companies and brands to stay in the public eye they have to continuously produce high quality content. This isn't always possible and this is where tying your content to other content comes into play. This is also where the waters get muddied; do you tie your content in with current events just because they are, well current? Or do you hold a professional line and only associate yourself with content that pertains to your industry even if it means that you may have no content to publish on that specific day? Do you sacrifice quality for quantity?
Quality v quantity
The obvious answer is no but sometimes it's not that easy, we have already covered the fact you have to producing a continuous stream of content but what if you don't have any content? What do you do then? You can spend hours trawling the internet for content that is relevant to your field and tie your content in with it that way but that is time consuming and time is a very precious commodity in today's digitally driven world.
In the early days of the internet and SEO it was a widely adopted approach to churn out as much content as possible in order to gain, and keep gaining eyeballs. Search engines have fine-tuned their search algorithms to such an extent that if your content is of a poor quality you will not only be creating a bad impression but your search engine visibility will also suffer, resulting in less people finding you in the first place.
Brands and companies biggest fear is becoming irrelevant, to become obsolete in terms of consumer awareness. It is then perfectly understandable that they are keen to keep the content line flowing, it's the quality of the content that can be the real concern. Thankfully there are ways around this, there are tools such as Content Hubs that can be utilized to produce your content, and vitally, to tie your content in with other high quality content from the same field in which you operate. So for example you could be an auto parts distributor, you would then simply set up your Content Hub to produce not only your content but to tie in with the best quality content within the auto trade from around the web. This would then position you as a font of knowledge that the consumer can visit to digest content pertaining to everything worthwhile within the industry, including your content. This not only saves the consumer precious time but crucially saves the brand time in their marketing efforts, all while continuing to have the highest quality content on offer. Combine this with the another facet of content digestion in today's world, to be available across all devices, a factor that is fast becoming as necessary as the content itself due to the meteoric rise in smartphone and tablet usage, and you are on to a winner.Negate the need to sacrifice quality for quantity.