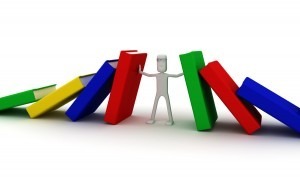 Reports coming from BookExpo this year being held in New York would appear to be a little more relaxed if we are to believe whats reported in the NY Times today, or maybe it's just that the expo is now running Tuesday through Thursday rather than two days last year.
Major themes are that 'self-pubbing' is in and that the Publishers are getting more and more of a shakeup, as we blogged about recently Apple are looking at the possibility of becoming a publisher and Amazon are going full steam ahead into it something which Susan Petersen Kennedy, the president of Penguin Group USA welcomes, come and have a go she says – it ain't no walk in the park.
Amazon are certainly ready for this and if there is one company doing its best to push this market it is Amazon, the Kindle is a run-away success, Amazon is selling 5% more in digital format across all formats as of last month and Barnes and Noble recently announced their new reader too, Amazon announced their new $164 Kindle (loving Amazon's odd pricing $111 etc.) the Ad-ware (I mean advertising!) enabled device is a great success with the subsidized model working well and pushing these devices more and more  main stream all the time.


By 3D Issue