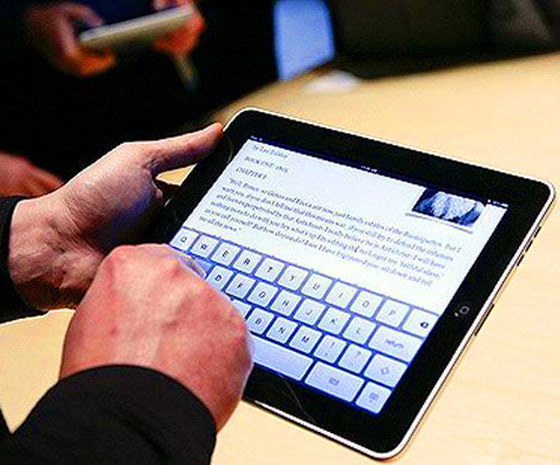 Increasingly writers and publishers are creating digital editions themselves using book publishing software on their personal PC's, Macs and laptops.
Digital editions have so many advantages: selling books quicker than traditional print and with less hassle. Also the eBook version of the publication gives readers instant access to books using the internet.
Upon finalizing the end version of a book, writers have various possibilities open to them. When a writer begins to compose a writing project they decide if they want their book to be printed, accessed on the web or both. After editing, writers can give the manuscript to publishers for printing. They can also self-publish their book using book publishing software such as 3D Issue to make their edition available digitally.
Benefits of self-publishing
These days more authors are producing online digital versions of their books owing to the many benefits the medium has. Digital editions allow writers to create virtual books, adding sound, videos, images, web links and much more. The writer can engage with the reader, can gain reader feedback and can track who is reading their book and where they are reading it from.
Have the power in your hands
Using book publishing software can allow writers to sell their publications faster on the internet and readers can get instant access by downloading the book on their devices via the 3D Issue FlipBook Viewer App or to their desktop via the desktop reader. You don't have to rely on a publisher or agent to help you reach your readers anymore. You can gain the benefits yourself, not to mention all the profits the book may generate.
Larger publishing companies are also using book publishing software to create digital editions.
Random House and Penguin recently acquired the bestselling kids' story "The rabbit who wants to fall asleep". The book has enjoyed extensive media success with its reported ability to lull children to sleep in minutes by using positive reinforcement methods to encourage relaxation and induce sleep.

News SYS reports that the new Penguin Random House print editions will go on sale Friday, October 2, with the eBook edition available on September 8, and will be available at physical and online retailers nationwide across the U.S., the U.K., Canada, Australia, New Zealand, India, and South Africa.
The Penguin Random House editions share a fresh cover design newly updated from that of the self-published edition.
There will also be an audio version released of the book with the choice of a male or female narrator as a digital download. So you should have no more worries getting the kids off to sleep – all because of this once self-published clever book.
If you are a writer or a publisher, why not try publishing a book digitally and see all the benefits you can gain from making your content interactive and available on the internet. 3D Issue believes their product is so worthy they are giving away a 14 day fully functional free trial to anyone who wants to give it a go. The trial lets you host on a test server or if you have one already you can host on your own site.
By Audrey Henry