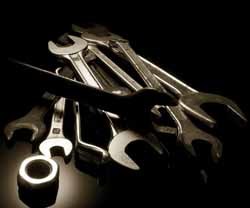 Nowadays to be an online marketer you need to be able to manage many different tools.
We cannot stress the importance of digital marketing for the success of a business.
When looking for the right marketing tools, there is a lot to consider. Some tools can be expensive, others have the right price and others are free of charge, you just have to find the right one for your business.
Google's tools are a great way to get organised and plan the next step for your business, these tools include:
Google Calendar
Google Calendar lets you organise and keep track of all your businesses events, meetings etc. You can choose between sharing your calendar with your team or keeping it private.
Google Alerts
Set it up so it notifies you when your competitors are mentioned online.
Google Keyword Planner
Discover how popular a keyword is thanks to Google Keyword Planner. You can see if your chosen keywords are frequently searched or if they aren't popular.
Google Analytics
You can monitor the results of the website traffic coming from your clients and website users.
This is a great tool as you are able to see where your traffic comes, if it is increasing or decreasing etc. It will help you evaluate if there is a problem and where that problem might be, as well as which are the channels that drive more visitors to your site.
Other tools for marketing:
Vimeo
With Vimeo, you can upload host and share videos in Ultra HD. This is perfect if you want to show your creative side to your customers and catch their attention easily through the use of a video.
Facebook Power Editor
Facebook Power Editor is designed for larger advertisers who want to create a lot of ads at once.
This tool frequently releases features for users regarding targeting and budgeting.
3D Issue Hubs
With so many people using social media it's really important for businesses to take advantage of them.
A hub allows your customers to access all your content in one place, including RSS, HTML pages, blog posts, Facebook, Twitter, YouTube and many more. This ensures that your reader will see all your content together on any device without having to jump from social site to social site.
Going mobile
According to Mobithinking there are over 1.2 billion mobile web users worldwide and sales of mobile devices are increasing with over 85% of new handsets able to access the web.
Knowing this you have to have a mobile strategy into place.
If you are going mobile friendly, you can take it one step further and create your own app. It's easier for your users to engage with you on mobile that way and the user experience is usually much better.
If you are interested in making an app we are ready to work alongside you to make that happen. You can contact us here at info@3dissue.com.
By Georgia Keys