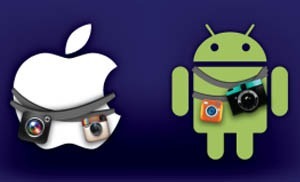 The best new apps have brought some significant developments to enhanced editions in the online magazine market. According to this article, 'There were more than 1.2 million mobile applications available to download to iOS and Android devices halfway into 2012'. Thus, nearly on a daily basis; users are presented with a wide range of App options; aiming to satisfy the needs and wants of different user segments.
Which new Apps are the best?
Since there are hundreds of Apps available for different industry sectors; the answer to this question will depend on the particular market segment. This blog will focus on three of the most popular Apps in the social network area and its implication for the online magazine market. According to Techcrunch.com, some of the best iOS Apps include the following:
– Camera Awesome: Considered by many experts as one of the best new apps of 2012, this app provides you with all the necessary tools to enhance your pictures as well as capturing videos 'up to five seconds before you press record and facilitates sharing photos across your favourite social networks'.

– Highlight: This social mobile local app can be an effective way to connect with people sharing the same interests. Thus, this article asserts that  'This app alerts you when a Facebook friend with similar interest is nearby and lets you learn more about other Highlight users when they are in your vicinity'
– LinkedIn Update: As one of the best known professional social media networks; LinkedIn connects millions of users from different industry backgrounds. This app has been optimized for the iPad and it can effectively 'integrate content shared by your connections with the ability to map common relationships with the sender in ways not possible via any other app or site' according to this article.
Undoubtedly, the social networks trend has been steadily growing in recent years and the online magazine sector can receive great benefits through them. As a result, it is necessary to integrate your online magazine with social networks channels to reach a wide audience and increase the distribution of your online magazine.
With 3D Issue, you can also create apps for your Facebook audience. For a step by step guide, watch our video tutorial on 'Creating a Facebook Magazine App' under the Spotlight features section.