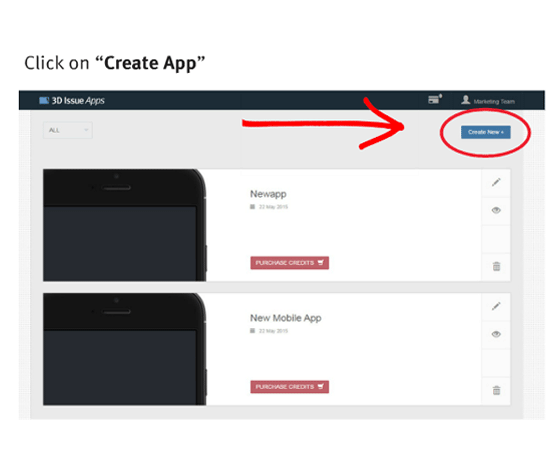 With the majority of publishers migrating to digital platforms the competition is increasing. Publishers are continually looking for the next big thing in order to keep them ahead of the game. Something to make them stand out, appear different is exactly what publishers are looking for in order to enhance their digital magazines. It is not good enough these days to simply create a digital magazine; in order to gain from it you must market it to its fullest potential to ensure people can view it wherever and whenever they want.
One way to achieve this is through creating the best magazine app possible. A lot of publishers may avoid the app idea, once they see the word 'app' they automatically shun it and push it aside. The main reason behind this seems to be due to publishers not having the right skill set or confidence to create an app.
However, creating the best magazine app could be the push in the right direction for your digital magazines. Beginning this journey can be exciting if you chose the correct software. Many people have chosen 3D Issue Apps as there chosen solution for many reasons. 3D Issue app is an online platform that allows you to create and publish your very own app which is then available for download on any iPad, iPhone or Android device. The main reason for choosing this particular solution is due to the complete lack of technical and coding skill needed in order to create the app. You simply follow the step by step guide, insert your logo and you're done! It couldn't be any simpler, leave the technical side to our team whilst you focus on what's more important.
You can check out some samples created using 3D Issue apps here.
Having your publications available via a single app will allow users the opportunity to browse through past issues, whilst also allowing you the owner to track how your audience interact with your content. There are many valuable advantages to migrating to an app. In order to create the best magazine app you can also integrate other content sources such as social media content, blogs and feeds. You may think this would be a hassle and involve additional work, but with the 3D Issue app solution your content is automatically updated and fresh content is pushed directly to your app providing your end user with current news and articles.
There are a number of advantages that come with choosing this particular solution. The fact it is cross platform, auto-updating and involves no coding are not the only bonus features, for further information on the features included click here.
Check out this handy user manual guide on App Creation, it explains everything you need to know in order to create your app, from customizing, designing to submitting it to the Apple and Google Play store.
Thanks for taking your time to read today's blog on how to create the Best Magazine App; if you have any further questions that may not have been answered please do not hesitate to contact our support team who will happily help you.