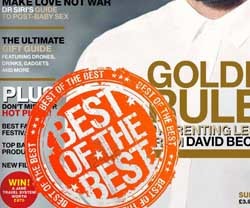 We all want to be successful online and if we can, find a way to make money while doing so.
What is preventing many people from achieving this is insufficient research.
Finding your perfect customer will provide you with enough insight into how to tailor your overall marketing strategy. However, you will need some research to know which are the best and most effective strategies to get the most out of it.
One of the resources people often take for granted are digital magazines. Many fail to see the importance and usefulness of this kind of resources or consider it too expensive and costly for their business, and yes, that used to be the case a few years back, but with a good digital magazine software that doesn't have to be the case anymore.
Investing in a publishing software doesn't need to be expensive and will give you lifetime access to a powerful tool with which you can create as many digital publications as you want at no extra cost. The software will pay itself in no time.
Look for one that meets all your needs don't look just at the price. As with everything you get what you paid for and quality, speed and usability are extremely important nowadays.
But how do you decide what you need from a magazine creation software?
Let's see.
How Does Your Audience Digest Content?
Explore and analyze the behavior of your audience, their demographics and their interests. How old they are, the devices they use, the type of content they like etc.
You really need to know the type of content that triggers a reaction from them. That's how you'll get better results.
If your reader enjoys infographics and short explanation videos, the best digital magazine software for you will be one that lets you add videos and animations to your publications.
Also take into account which devices are the most popular among your readers and chose a software that is compatible with them. There's no point in creating the best digital magazine for your readers if they can't open it or enjoy it properly on their devices.
Not every software creates responsive publications and if your audience is using other devices apart from a PC, you'll need to provide them with the ultimate user experience across all of them.
If You Can't Customize It, Stay Away From It
Customization and personalization are huge in today's digital marketing world but people in the industry tend to focus only on the customer's side.
Businesses need to be able to customize and personalize any resources they're using to reach their audience as well.
Wouldn't it be better if you could add your own logo and your own brand identity to your magazine? Wouldn't it be better if your customers could see the cover or a page of your publication and know it's you straight away?
We all know (whether we drink it or not) how the Coca-Cola logo looks like, we even know the font they use and I bet you would also be able to recognize it anywhere. Their brand identity is strong, but is that strong because they've been promoting and using the same core characteristics everywhere for years.
Take the same approach, keep your logo, fonts, images, buttons, call to actions etc. and customize your magazine to match your brand identity.
If you are going to invest so much time and resources on creating the best magazine, you may as well maximize the use of your software.
Check our digital publishing software now and if you have any questions feel free to contact us at info@3dissue.com.