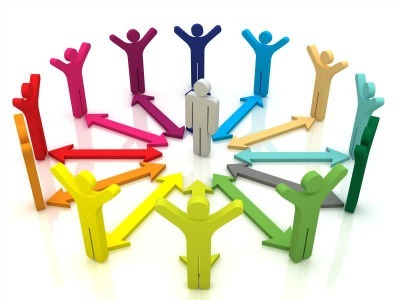 Creating an app that engages your audience is vital to the success of your mobile content marketing strategy. The best apps, those with the highest rate of audience retention, belong to companies that produce 'sticky content', content that has value for their market. However, providing valuable news regularly can often put a strain on small and medium size businesses and their resources.
The use of content aggregation tools is a great solution to this problem. Content aggregation tools identify, track, aggregate and display content related to your audience interests with no extra effort on your part.
Take a look at News-aggregation apps such as FlipBoard, Pulse or Apple News. While some of these companies create sprinkles of their own content, the vast majority of the content they display is aggregated from third party sources.
The audience that is looking for regional news usually stays in local sites less than 2 minutes, then moves to national and industry specific portals that service and satisfy their need for other news.
Many companies don't realise that they can apply and take advantage of the same techniques used by news aggregators to generate automated content for their audience and increase audience retention and loyalty.
Here are my top five ways to create valuable automated content :
1.Collect news with Google Alerts
Google alerts is a great tool for identifying top quality content for specific topics. Let's say that your audience is interested in "content marketing". If you create a google alert for that term and rather than have it delivered to an email address you set it to an RSS feed, you'll be able to add that RSS URL to 3D Issue HUBS and have an automated news hub for Content Marketing.
2. Track market leaders
Identify the market leaders for the topics that interest your audience and add their RSS feeds to your HUB. By the way, whenever you aggregate content from a third party site be sure to deselect the "I am the content owner" option.
3. Engage your audience through email
Allow your audience to contribute to the discussion with their own articles. The easiest way to do this is to add approved contributors via email. Simply add their email address into the hub and they'll be able to start sending and publishing their own content.
4. Social tracking
Another easy way to increase engagement through the audience participation is to allow them to submit content from their social channels. Let's say that a baking Magazine wants to create a best cake competition for their customers and would like for the audience to be able to both submit their content and to review the submissions.
Easy, with Hubs they just need to create a unique hasthag such as #bakeoff2015 and tell their audience to take pictures of their cakes and share them under that hasthag on their own twitter, Instagram or Google Plus accounts. Our platform will then identify and aggregate any content that has #bakeoff2015 on those social platforms and automatically add it to the app.
5. Create feeds
Not every CMS (Content Management System) has accessible feeds. This is often the case for product listings. Imagine that you had a regional news portal for Fort Lauderdale and you wanted to add in property, cars and jobs listings. Due to the different stlyles and layouts of the sites, the submission process would be an arduous task.
3D Issue has a great little feature that does that job for you for any web page that doesn't have an RSS feed. You simply add the feed into the "create feed option" of Hubs and then tell the system the links for each product list. Our platform will then constantly check that page to see if there is any new content so it can automatically add it to the app.
If you want to start taking advantage of all this features right now, you can start using both Apps and Hubs today. Let us know about any questions you may have, we are always available at info@3dissue.com.
Por 3D Issue