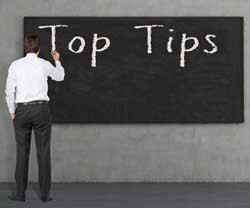 The digital world is an exciting world to be living in right now, especially for marketers.
Digital publishing has a powerful impact on how customers are shopping online. It's important that as businesses we adapt to our customers' needs.
Publishing is now more affordable than ever. A self-publishing software transforms digital publishing into a fast, effective and practical way to connect with customers.
In fact, more and more companies are recognizing the importance of having a digital publication and are developing a variety of publications in the hope that this will help them reach a wider audience.
Today, I'm going to share with you some tips that although are mainly aimed to beginners in the digital publishing industry, will be useful for anyone that has already started their journey in this world.
These tips will help you develop your knowledge on digital media and ease your path to success.
Audience
Your publications have to meet the standards of your target audience. In order to do so, you will need to take your time to know them and what they are looking for.
A good point to start is by looking at your competition. Do they have any digital publications? if so, what content are they including?
But even after taking that into consideration, try to listen to your readers, ask them, prepare surveys, polls etc. Anything that will give you feedback about what they want, and what you can improve should be treated as gold. Your publications should always focus on areas your readers want to read about the most.
Content
As I've already mentioned, creating your digital publication is not enough, the content on it not only has to interest the reader but also engage them.
The content should also be easy to scan and to understand so customers enjoy the experience and keep coming back for more.
Consider adding videos, audio or even music. It will all depend on the content you publish and your audience, but it could be a nice strategy to differenciate yourself from the competition and stand out in the market.
Promote
Now that your magazine is built and that you're ready for it to be a success, all you need is your audience.
Advertise your magazine through social media, email it to your subscribers and make it easily accessible on your site. You can even add it to your app and send your users a notification when your new issue is ready.
In this digital day and age we, as marketers need to embrace the importance of digital publishing and use it. There are so many opportunities out there for us to promote our work, we just need to find the right software to help us do that.
For more tips take a look at one of our previous blogs "Top Digital Publishing Tips You Rarely Hear" and download a free ebook guide "10 Tips for Beginners in Digital Magazine Publishing".
3D Issue offers digital software such as flipbooks, hubs and apps.
For more information on our software you can contact us at info@3dissue.com.
By Georgia Keys