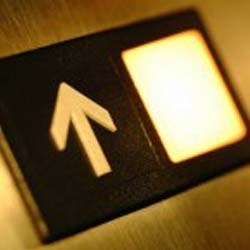 Before uploading your digital magazine to your website, there are a few things that you have to check off if you want your digital magazine to be a success. These topics can range from the least important to the most important that can single handedly make or break your publication.
Video
As previously mentioned in an earlier article, there are a plethora of advantages of utilising video in your digital magazine. Although not including video on your magazine won't damage its performance, it can be the difference between selling a product or attracting more advertisers and not. With stats showing that roughly one third of shoppers purchase a product after having watched an advert for it, you can understand how important video is.
User Login
This is an essential feature which can potentially decimate your revenue if forgotten. This allows you to restrict your e-Magazine to your paying customers only by adding a login screen which can be linked to your site's register ensuring a swift and secure login for paying readers.
Cross link other issues
Don't forget to take advantage of the 'previous editions' feature, as a reader is flipping through your digital edition, you can direct them to other issues that could be of interest or that they may have previously missed.
This aspect isn't as pivotal as the others but it can lead to increased revenue if you charge on a pay per issue basis.
When you were creating your digital publication, I'm sure you realised that the key to success in this market is to make your digital magazine as simple and as easy as possible for your readers to navigate and use.
Therefore, take this chance to ensure that you have done just that before uploading your magazine to your website and hopefully it will lead to increased sales and profit.
If you would like to know how to upload your digital magazine to your own website in this blog about "How to Upload your Digital Magazines" we show you how to do it.
If you would like more information on flipbooks then don't hesitate to contact us at info@3dissue.com or you can start your free trial.