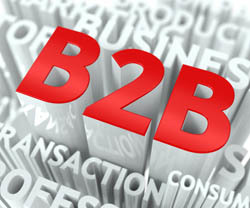 Sharing is caring they say… but not everyone is ready to share their successful strategies in a market where the competition is so fierce.
Although B2B lead generation strategies look very different from those used in B2C, the truth is that in essence, they are quite similar.
Here is what many people in business won't tell you:
Paid Traffic
Inbound marketing is great, in fact if you aren't doing it already you should start implementing it as part of your integral business strategy right now.
However, as good as it is, inbound traffic isn't always enough. Even big, well-known brands use other traffic sources to avoid losing market share and to keep the business growing.
Paid traffic offers a wide variety of options. When choosing your platform look at how detailed is the targeting for each of them, their audience, the cost and the competition on it.
Usually the more detailed the targeting, the better the results but the higher the cost as well. The same way a platform with a big audience will reach more people but involve more competition.
Paid campaigns can be very effective not only in increasing brand awareness, but also in complementing your lead generation strategy.
Data gathering
Any serious marketer tries to gather as much quantitative and qualitative data as possible so they can later use it to create and organize their marketing strategies.
One of the best ways to gather qualitative data is through a tracking system. Unlike surveys which can be easily fooled, tracking systems provide accurate and trustworthy data that will help you understand your audience and the process they go through to become leads.
Tracking systems face some challenges though. Adblockers and privacy settings on people's browsers could mean that a part of your audience is not present in your figures and statistics. Bear this in mind.
Conversion Rate Optimization is A Never-ending Story
There is always something you can improve to increase your conversion rate. It could be something related to your site, to the lead conversion process, or even to the effectiveness of your marketing channels.
Identify where the weak links are and take action. The data you've gathered through the tracking system will give you the information you need to improve your Conversion Rate.
B2B Decision Making
According to Alternative Board's survey more than 60% of business owners emphasize the importance of being able to try the products during the purchase decision process.
Offering a trial or demo version of your product will potentially increase your number of leads, especially if your product or service requires a significant investment.
A trial period will help the potential customers see the added value of what you are offering , and it will also give you the opportunity to start a conversation with them when they sing up for the trial.
If you have any questions about how you could improve your B2B strategies contact us at info@3dissue.com and feel free to try our digital publishing software which has helped many B2B increase their customer base.