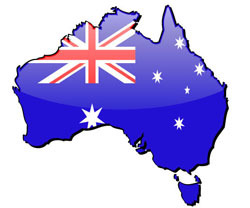 The world's largest online retailer Amazon have launched their kindle store for Australian customers this month. The new on-line marketplace will provide ebooks, games and apps for purchase and download. At launch Amazon state there will be 2 Million titles available for purchase including 250,000 free titles.
700,000 of the titles will be available for less than AUS$3.99 whilst the bulk of publications will be under $9.99. Customer propositions will be limited to ebooks and apps with no physical offering at this time.
Whilst Australian customers have been able to access the US kindle store since May '13 customers can now browse local content. Amazon are likely to hope that they can expand their tablet market penetration with the launch which has been hampered due to lack of video content for the country.
In other news Amazon have also launched their App store for kindle which will allow for App purchases on their tablet devices like the kindle Fire HDXL. Australian Financial Review write on this here.
Killer app Quickflix (think the Aussie version of Netflix) is destined to fill some of that void, Amazon are to allow for 6 months free subscription with new tablet devices which are traditionally more media orientated than the all singing all dancing Apple iPad.

Video streaming is a hot topic in Australia generally as a country with notoriously poor internet infrastructure which proves expensive and slow.
Telsyte analyst Foad Fadaghi "While some retailers have come on board to distribute Kindle, Amazon is still seen as a major threat to many retailers, creating distribution challenges," Mr Fadaghi said.
Check out the Amazon press release here.