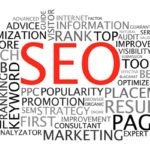 SEO or search engine optimization can ensure the success of your publication in reaching your digital audience. Thus, SEO can improve the visibility of your website or web page in a search engine. Within the 3D Issue software you can create multiple SEO profiles where you can customize the page title, description and keywords. You can then add the html pages to your sitemap to ensure search engine visibility.
This blog focuses on tips to optimize your SEO and make the most of this tool to reach your readers.
1. Carry out keyword research: It is essential to understand the words and search terms your target readers are using so that you can optimize for them. Try using competitive words and phrases; nice terms can often attract higher quality leads.
2. Optimize the publication: Once you find out which words, terms or phrases are more appropriate for your target audience, use these in your publication titles.
3. Name your publication: It is important to take into account that the name of your publication will be part of your URL and this plays a key part in search engine optimization.
4. Add a publication title: This title is very visible for the reader since it will show in the screen as the click-able title that will be listed in the search engine results page.  It is vital to include key words in the title as well as selecting a title that is engaging and easy to understand. If the title is not appropriate, make the necessary changes in the set up wizard (Content tab>Edit>SEO)
5. Add a publication description: The description provides the readers with more information than just a publication title. This description is listed in the search results so it should be engaging for readers to click through the publication to read more.
6. Anchor text to link to the publication: When you upload your publication to your website you will need to link to it from an image or text. This text that forms the link is the anchor text and it is very important for SEO. Use these key words to provide links for your readers i.e 'Download Entertainment Magazine'
7. Add the publication to your Website site map: HTML text is only of use if recognized as part of your website so you need to connect these pages of HTML to the rest of your site.  Then build your site map and submit to Google and Bing.

According to experts publishers who lose focus on SEO and see a revenue drop. Investing time in using the right words, terms or phrases for SEO can be a worthwhile task. For more information on SEO for digital publishing, check out our new 3D Issue e-book guide 'Digital Publishing & SEO'
By 3D Issue