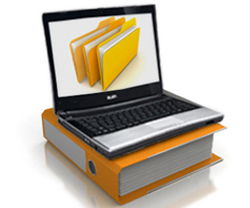 3D Issue provides you with the great opportunity to enhance your digital publications through a range of features; one of them is the possibility to archive previous editions.
Archiving can bring important benefits to your end readers such as:
–       Explore contents from previous editions
–       Getting more information on topics of interest
–       Linking to back editions and archives for research purposes
Moreover, your company gets the benefit of using contents of previous editions instead of being lost never to be viewed again. Previous editions can also be the source of inspiration to produce new content or provide readers with detailed background information on a particular topic of interest and important developments through time.
3D Issue software (Pro and Enterprise versions) enables your readers to browse through a graphical library of previous or related digital editions. Thus, this tool allows your readers on any publications to click on the archive button on the left hand side of their interface to be presented with a view library of the front covers of previous editions. For a step by step guide to add a digital archive, check out our video tutorial section, under the 'spotlight features' option and view a straight forward procedure to do this, from scratch.
For more information on other key features provided by 3D Issue software, check out these blog posts:
Raise your digital publication's search engine rankings
No hosting fees; with 3D Issue you host the online edition
3 New Apps from 3D Issue you don't want to miss
3D Issue software magazine program gains feedback from your readers
If you have any queries or comments on adding new features to enhance your digital editions, please drop us an e-mail at customerservices@3dissue.com

By 3D Issue