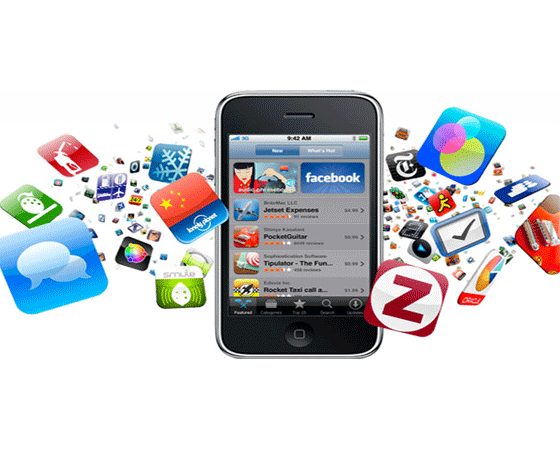 In today's blog we will focus on how to create apps for small businesses and how they can benefit small businesses. In the industry today many people assume app creation is only for the larger and more popular businesses, small business owners tend to shy away from the idea of creating an app mainly due to the fact they feel they cannot benefit from it.
Is creating apps for small businesses the next step?
There are a number of benefits in creating apps for small businesses, in creating an app for your business you can benefit from reaching your customers 24/7. An important benefit to creating apps for small businesses is the ability to combine fun and social elements with rewards and discounts, in doing so you may attract a larger audience. Creating an app for your business can improve sales; with an app you are only ever one thumb stroke away from a sale. There are a number of other benefits associated with creating an app for small businesses, these include push notifications, in-app purchases, ads and reaching new sets of customers you may not have reached without an app. In-app purchases and ads can increase income, not only can you benefit from an app through using ads within your app you can also promote others whilst benefiting from it yourself.
According to Tech Crunch consumers are spending over 85% of their time on their smartphone using native apps, this figure alone shows exactly why creating apps for small businesses is the next step.
A few key and important benefits that creating apps for small businesses include:
• Build brand and recognition
• Improve customer engagement
• Available 24/7
• Direct marketing channel
• Stand out from competition
• Boosts sales by enhancing convenience of purchase
• Spreads the word about your business, advertisement
Choosing a platform
When it comes to app development do not make the mistake of paying a professional a lot of money to create an app that has numerous features that are not beneficial to you and your business. Take your time when choosing your platform; make sure it works for you and in the long run your customers. Many businesses owners are intimidated by the app world mainly due to the unfamiliar terms and foreign concept of how to create an app.
Creating an app does not have to be time-consuming and expensive, with 3D Issue apps you can create your app within minutes. 3D Issue Apps has been used by numerous people and recommended highly. You have total control over the app creation, customization and design aspect. 3D Issue apps involves no coding or technical skill, making it a good choice for those that are intimidated by creating an app. In choosing this solution you are more involved in creating your app and can choose exactly how you want your app to work and look.
Another advantage to choosing 3D Issue is the cross-platform aspect, not many businesses have an app that works on both iOS and Android, with 3D Issue you are given this opportunity, meaning you can target a larger number of potential customers.
Thank you for taking your time to read today's blog, we hope it was beneficial and answered a lot of your questions. If you do have any more questions you would like answered then please do not hesitate to contact our support team who are on hand to assist you in any way.