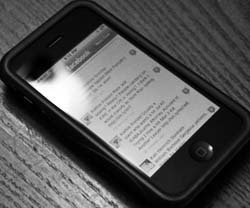 The use of apps are has been making a huge impact in the publishing industry and as a result in the way we consume digital content coming from different sectors. Thus, some sectors have successfully introduced apps to provide their users with the opportunity to experience innovation and practicality at a new level.
The social networks represent one of the sectors where we can see the effective use of apps. According to this article, Facebook is the most popular mobile app in the U.S. in terms of unique users. Based on a research performed by ComScore Mobile Metrix , Facebook app had 85.5 million unique users in the U.S during  2012. ComScore  asserts that according to their findings,  Facebook app has also gained the highest level of readers' engagement. This article points out that 'Facebook's app accounted for 23% of time spent on mobile apps while all of Google's apps collectively account for 10% of time spent'. Furthermore, the research also indicates that Google had the next five most used apps, including Google Maps, Gmail and YouTube.
Another key sector where apps are transforming the way users consume information is the retail sector. According to this article, mobile retail apps are strengthening shoppers' connection to the brand based on a research performed by Adobe and Harris Interactive. For more information on this particular sector, check out this blog.
These are many other sectors where we can see that apps are becoming the new trend in digital publishing. As a result, providing your readers with the possibility to download an app and enjoy your publication can be a wise move for you company. Thus, apps can enhance your possibilities to reach your target audience more effectively. Digital readers can be attracted by the novelty of innovation and as a result your publication can improve brand awareness as well as the level of readers' engagement.
3D Issue provides you the possibility to create apps for different platforms: iOS, Android and Facebook; allowing your readers with an easy access to your publication at their convenience.
How can you create apps for you publications?
It is very simple! In the Output tab, you only need to select the applications you wish to create from the list of options under Format and Build your publication. For detailed information on the procedures to follow, check out our video tutorials and if you have any comments or doubts, please drop us an e-mail at sales@3dissue.com
Image from the nice folks here