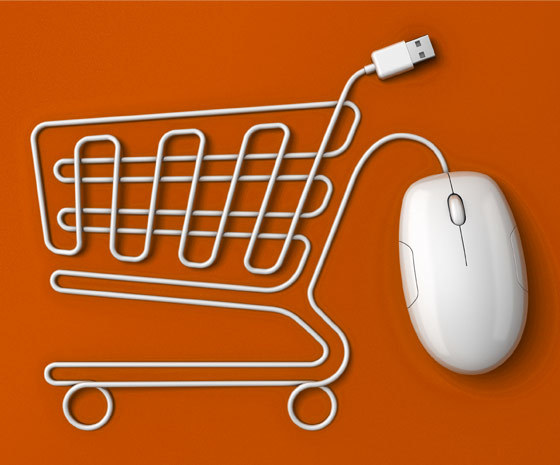 E commerce is usually associated with buying and selling over the internet, in recent years the ways and means to do this have developed into common practices through peoples' adoption of mobile apps and internet usage.
The definition of E commerce by Wikibooks:
"E commerce refers to a wide range of online business activities for products and services. It also pertains to "any form of business transaction in which the parties interact electronically rather than by physical exchanges or direct physical contact."
Digital marketers endeavor to impress an online audience…
Marketers have to be constantly striving for clever ways to engage the online consumer to purchase from the many varied devices they surf the net on.
The ways to do so are:
Application of e commerce within catalogs, brochures and look books:
Creating digital catalogs and online brochures to showcase your products is an effective means of spreading the appeal of your business. These publications have mass global opportunity as they can be instantly shared to vast numbers through email campaigns, social networking sites and by integrating with your existing website. These digital marketing creations can be opened and enjoyed on mobile, tablet, iOS, desktop PC and Mac devices and computers.
Allow your publication to do the selling for you:
Perfecting ways to create sales is a constant task and when it works well the rewards are well worth the effort. Shopping carts can be incorporated with your catalog, also links to purchase through web pages can be easily set up. You can showcase lots of products through the inclusion of image galleries, video and audio throughout your publication. Really giving a feel for your brand, business and ethos through these interactive selling features.
Add an image gallery to your pages:

Add shopping carts to your catalog:

The creation of e commerce apps:
Making applications that are e commerce inclusive has proved a lucrative venture for many businesses. Publish to apps with your content and integrate paywalls on the publications and subscription models you offer with 3D Issue. Many of our publishing customers found that the added benefit of having apps strengthened their readership figures beyond their expectations.
If you have any questions or would like some more information simply contact info@3dissue.com.
By Audrey Henry