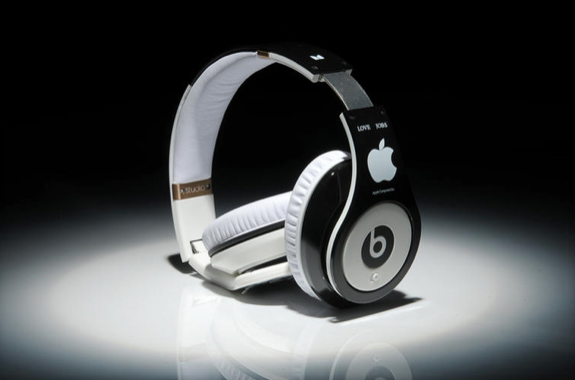 Rumors abound today that Apple are in advanced stages to purchase Beats International the headphone-maker and streaming-music service-provider co-founded by hip-hop's Dr. Dre. The deal, reported in the Financial Times is thought to be to purchase the premium headphone maker for $3.2 billion, such a transaction would represent, if concluded, Apple's largest ever acquisition. Founded in 2008 by Dr. Dre and record producer Jimmy Lovine, Beats has this year  launched a music service that has won plaudits for its slick design and human music curation, versus the computer-algorithms that determine playlists for most of its rivals. Beats was previously owned in the majority by HTC, they sold half of their stake in July 2012 for $150 million and the remainder for $256 million in September 2013.
So, why?
In some people's eyes Apple have fallen from grace somewhat in the last decade, they have gone from a company who seemed to enjoy breakthrough after breakthrough with their inventions and gadgets to a company that has more rumors about products than actual products themselves. The aforementioned gadgets of yesteryear were widely viewed as the epitome of cool and were 'must haves' among the masses. These were inventions that created hysteria amongst consumers along the way, people fighting over products outside Apple stores on release of new products springs to mind. Apple seems to have lost that air of invincibility and coolness in the last decade, they now seem to be a company that, from the outside at least, are bereft of new ideas while rivals have strengthened and advanced their technologies. They badly need their standing of a decade ago back and while this deal, if it goes through, may not be the complete answer it could be seen as a step in the right direction.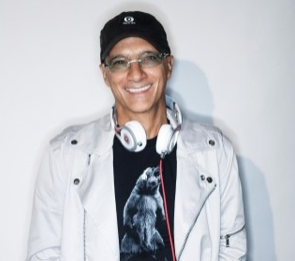 * Jimmy Lovine (image courtesy of rapgenius)
You could be forgiven for thinking that Apple make phones, phone need headphones, bingo, marriage made in heaven. Well, not quite, notwithstanding the fact that Beat headphones have not been all that well received among the technorati, and certainly among gadget reviewers, indeed some have even gone as far as to label them as being all flash and no substance. This deal concerns a much grander scheme.

The headphones, which are widely available in Apple stores worldwide, are only a small facet of why Beats are proving so attractive to Apple and Tim Cook in particular. This deal has more to do with the fact the Beats popular streaming service could be the perfect foil for Apple's waning grip on music distribution, such a partnership could see Apple become a recording industry giant that has no need for the middleman, a fact that will have many a senior executive in major record labels in a sweat.
Moving to the beat
The Beats music streaming platform itself, even though it started out a little buggy, makes what could be the best-looking streaming music app on the market to date. Though Apple is hardly hurting as a seller of music, iTunes itself is unpopular and not the first product of choice among music lovers. Spotify and others have dominated the music streaming markets in ways that Apple of yesteryear would have dominated cutting edge technology. The purchase and integration of Beats could finally give Apple the media platform it needs to be relevant in an increasingly competitive field. There is no doubt that Beats built itself as a brand superbly even though there were other headphones on the market viewed as superior by critics it was Beats that caught the imagination. It was Beats that was the cool kids 'must haves'; their marketing and branding were superb in every aspect. This marketing and branding has now been augmented by a music streaming platform which is gaining more plaudits with each passing day, this is a product which has some commendable features within its confines and Apple seem to agree to the tune of $3 billion. One of the standout features on Beats is 'the Sentence' which while looking slightly on the strange side, (you can see it below), manages to conjure up some impressive results and answer the holy grail of all musicados queries, "what do I want to listen to now?"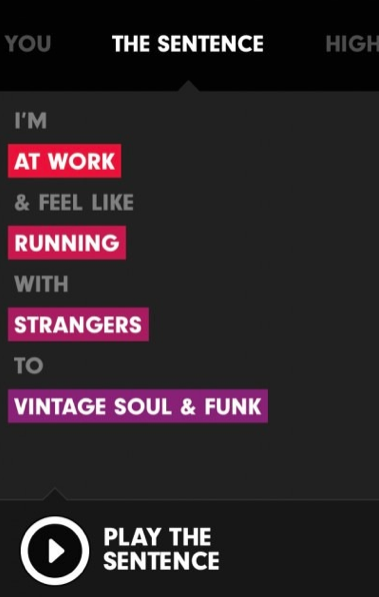 Image courtesy of Beats.
Streaming services are big business in the modern digital era, while music is one of the more established avenues dominated, for the time being by companies of the ilk of Spotify, Pandora et al and we have recently seen other publishing industries following suit, we have watched, quite literally as Netflix has become one of the most popular movie streaming services on the planet. We have watched as subscription based services have grown exponentially in a short period of time, everything is now available, any place, any time. Publishing has gone through a transition in recent years, while the internet was perceived as a threat by many publishers across industries, it is now being viewed as the savior. The magazine sector in particular perceived the internet to be a huge threat at its inception; people are now reading all their content online, what will we do? Our magazines aren't selling they cried, well, like most things in life, the answer was looking them in the face, they were just having difficulty seeing past the trees.

In a further twist to the smartphone and tablet adoption tale it has emerged that Readly, a subscription based service which endows the consumer with unlimited access to magazines from partnered publishers, have made further advancements in their endeavors since we initially covered their launch at the start of March this year.
Following the blueprint that has seen Netflix and Spotify enjoy major commercial success; Readly opened the doors to magazine publishers worldwide. Originally launched in the US and Sweden and now available in the UK, subscribers have the choice of 114 magazines, (418 if you count the US and Swedish titles), to choose from, with the option of browsing backdated issues spanning over 12 months. The titles will be available across five Android, iOS and Windows Phone devices for £9.99 a month with new magazines and publishers in the pipeline over the coming weeks. The list of publishers already on board includes Haymarket, IPC, DC Thomson, Chelsea Magazines, Saga Publishing, Aceville, Eye to Eye, Wild Bunch Media, Time Out, The Lady, Prospect, Rouleur and Greenways.
It is clear that this type of service is become ever more popular and will dominate for some time to come; our adoption of smartphones and tablets into our daily lives demands it. Publishers have to embrace these methods of distribution, by doing so they can transform their fortunes, quite literally. New methods of generating revenue are increasingly opening up for publishers; this is especially true within the digital publishing platform. The world is now online and this latest inception by Readly is further proof that success can be attained in the face of adversity through innovation and digital publishing software such as 3D Issue. Have you been thinking of trying out the digital platform to transform your static printed publications? Why not try out the free, fully functional trial of 3D issue today, you have nothing to lose and everything to gain.

Ask Tim Cook.