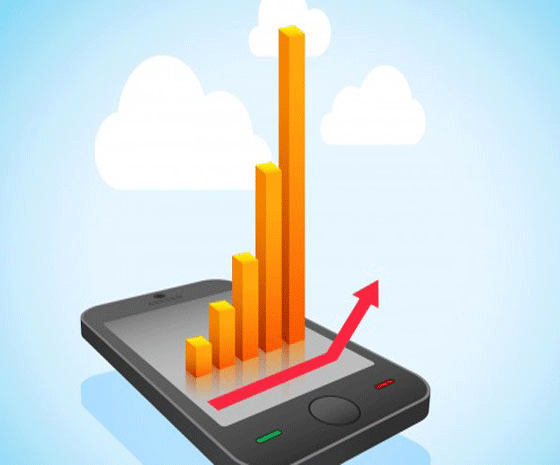 Today's blog focuses on App store SEO, explaining what it is and providing tips on how to improve your app's visibility within the app store. However, we will first take a quick look at the background of apps and the variety of platforms available.
Application Software also referred to as Apps has caused a rapid market evolution over the past couple of years. In the beginning apps were created for general productivity and information retrieval, on many mobile phones a number of apps were pre-installed. Some of the pre-installed apps included things such as contacts, calendar, email and weather information. As technology advances, the number of app platforms also advances. Now-a-days there are a number of app stores widely available, including Google Play, Microsoft, Blackberry World, OVI (Nokia) and Apple Store just to name a few. In July 2008, Apple launched their app store, followed by Googles Android app store in October 2008.
Two of the largest distribution channels for app distribution include the Apple App Store and Google Play. Today we will focus solely on the Apple App Store and take a deeper look at how to promote and advertise your apps through the use of the app store SEO. According to statista at the beginning of this year there were 1.4 million apps available on the Apple store. This figure alone shows how difficult it is for app developers to achieve visibility within the app store.
The Apple App store is a distribution platform for apps available on iOS devices. To date, apps have generated over $10 billion in revenue. Since the inception of the app store over 100 billion apps have been downloaded. As the increase of app developers continues the fight for the top place in search also continues. With numbers on the increase app developers must do everything they can to get noticed in a world where apps are continually being created and advertised.
Now that we have covered the basics on what apps are and the variety of platforms available, we will now delve into the app store itself and see how we can increase search results. When trying to increase a website's traffic many refer to Search Engine Optimization, this technique is not much different to increasing search for apps, in which we use App Store Optimization (ASO). Many think the hardest part of owning an app is the developmental stage, however the most difficult aspect seems to be advertising the app and getting it found in search results. This is made more difficult due to competing against thousands of other apps.
Different app platforms use different techniques and methods in order to rank your app, in order to enhance your chance of being found the app store uses a form of SEO.
ASO is the process of improving app visibility, ranking higher in search will lead to ranking top in charts which will then result in more downloads. Apps are categorized into specific groups, such as gaming, music this is then broken down again into 'Free' and 'Paid' apps.
If you are thinking about creating your own app but without any hassle or worry about coding then check out our 3D Issue Apps.
As with any newly developed method, ASO is still evolving. A few tips and hints on getting the best for your app include:
1. Keywords Optimization: Make sure to include relevant keywords in your title and description. Research the best keywords to target your app. Do not use generic keywords, if the app you are promoting is a game do not use keywords such as 'game', as everyone with a gaming app will be using this term. Think outside the box, what best describes your game. Your app title is the most important in regards to keywords, therefore, spend time researching the best possible keywords. Even though the description does not affect search it is still important to have an engaging description which may drive conversions.
2.Asset Optimization: Not only must you optimize keywords, but the itself must also be optimized for quicker and better viewing by possible customers. The app icon, preview video and screenshots are what the customer first comes into contact with, ensuring these are of good quality and optimized correctly is an effective way to increase downloads. The app's icon is the customer's first point of contact, making sure your icon conveys your app is a must.
3. Social Media Interaction: Social media can play a huge role in promoting your newly created app. Asking for current customer reviews and ratings can help increase your conversion rate. Positive feedback from clients will encourage others to choose your app. Promoting your app via social media such as Facebook and Twitter provides you with a larger customer base in order to promote your app.
For further information and resources on App store SEO check out this blog created by the lovely people over at MOZ.