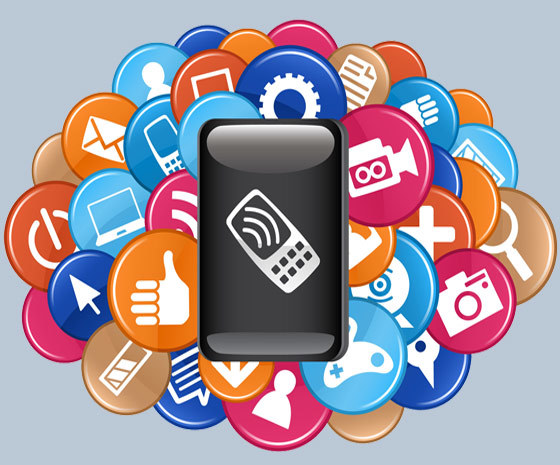 Mobile devices have led to the explosion of mobile apps. It is no surprise that they're spoiled for choice, with so many platforms to buy off such as the Apple App Store, Google Play, Windows Phone Marketplace and BlackBerry App World, not to mention the millions of apps to choose from.
Big and small business are loving the idea of making an app. Some say they may have the app, but aren't seeing any results, maybe it's not the app, but the way you have marketed the app. An app should be solving problems not creating them. If you have a website and you're updating content regularly and you feel that it is successful, an app is the right way forward for you.
To get the attention of potential clients in the market place you need a marketing campaign and in this blog I've come up with a few app marketing strategies to start you off in the right direction. But first take a look at one of our previous blogs on marketing your app successfully.
People have so many questions when it comes to mobile marketing. The most asked questions are 'How do I make an App' 'How long does it take?' and 'Is it expensive to do?' 3D Issue has designed a platform that you can create your own app within minutes with professional app developers by your side to guide you if needs be. No, making an app doesn't have to cost you a fortune and another tip, give your app four to six months after the launch, then evaluate the success, if you feel it's not up to your standards after that and you're not getting the result you expected, then start thinking of other ways to market your business.
But with 3D Issue apps expect the best. Create custom business apps that can be branded and designed to suit a company's identity, colors, styles, images, fonts etc. You can pull in content from the web from your favorite online sources and it will update automatically making your app full of the latest news about your company and related industry topics.
Now let's talk about different strategies to help with the marketing of your app.
All about the customers
The whole reason you have an app is because you want to make it easier for customers to purchase with you or find out valued information, remember that. Is an app something your customers would want? Take your customer into consideration when marketing, where would you most likely find them, where does your audience live online, that's where you need to be marketing your app. Find your target market, what age are you aiming at?, would that age group be actively on the internet regularly for you to be marketing online etc.
If you're putting the customer first, they're going to be happy customers and a happy customer is a loyal one.
Connecting Online
I've said it once I'll say it again, If you haven't set your business up an account on social media you are at a great loss. Social media is your secret weapon when marketing online. You need to build a presence online for your app and there's no better way to do that than sharing news with your followers on social media sites. You need some sort of page for your app online to spread the word about it and for it to have a successful launch. Blogging has become very popular worldwide for different companies maybe blogging might be the kind of advertising you need to get your business and app out there on the online market.
Get in contact with tech bloggers and ask them to do a review of your app. A lot of early adopters use Twitter, and it's a great platform to interact with them, try and aim to connect with journalists and bloggers. If content marketing is part of your strategy use Google+ and then of course there's the most obvious if you want to share videos, images and longer texts, Facebook is a give in. Hold competitions or ask questions on your social accounts to get feedback and to get your followers interacting with you.
A Promo video is also an excellent idea. We've answered the most asked questions in our previous blog on video marketing here.
App Description
A customer could be browsing through the app store and come across yours, make sure to have an interesting description about your app, use the correct keywords that will latch them in and give them no choice, but to click download. To really help with the app description include screenshots of your app make them look professional and make them feel like they need this app on their mobile. Below I've attached examples of app screenshots from 3D Issue.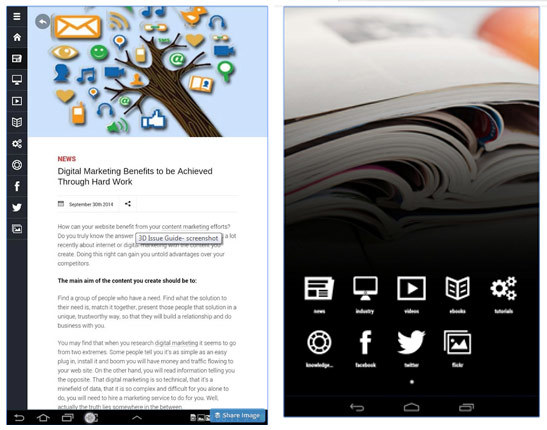 I hope this blog helps you make a start on marketing your app online. If you have any queries about marketing or even making an app our team can help, simply contact info@3dissue.com. Thank you.
By Georgia Keys