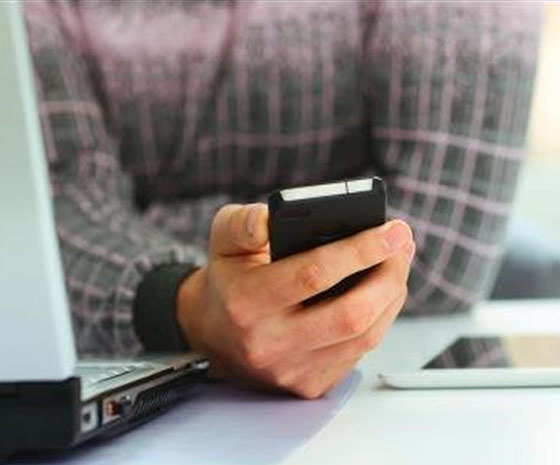 People really can't live without their phones anymore. According to statistics, 1 in 4 people checks their phones every 30 minutes. Other research shows from online marketing trends that 70% of owners have 10 or more apps on their mobiles and 10% of users spend more time in their apps than on the web.
Progressively more businesses are turning to app development companies to make an app for them, but a big problem for companies may be that because there are billions of apps available on the app store, there are thousands of developing professionals to choose from and people are not sure which company would be the most reliable for their business. You don't want to be wasting your time and money on an app that isn't up to your standard. Luckily, we are spoiled for choice, so it's important to choose wisely and to select a company that can achieve the goals you have for your app.
We need to think about what customers want, and what customers want is an app. Studies prove that 72% of consumers have a more positive view of a company if they have a customer service app. It would be terrible to miss out on such a great opportunity to gain faithful consumers with the help of such a simple thing such as an app. So, in today's blog, I will be writing about the top 4 app building companies that I've found that could help build your app.
1) Source Bits
This app developing company is based in San Francisco, it was founded in 2006 and they have made over 600 apps for other companies. They have over 200 full-time employees including award-winning designers; talented engineers for all platforms; experts in marketing & mobile business strategy. They think fast and code even faster. They are able to build on any language, native or cross-platform, their priority is designing and making it easy to read and navigate, and taking customizations of your choice into consideration. They provide actionable insights to improve and optimize your app's user experience, they find out what works and what doesn't for your app from the results of your audience. Their apps are available to download for android and IOS. To visit their site and learn more visit here.
2) Intellectsoft
Intellectsoft have been in business 8 years with over 100 members on their team and created more than 300 projects. Their offices are based in San Jose, London, Oslo and Minsk. Their award winning development work includes custom applications for companies such as Universal Pictures, Harley Davidson, Diageo (Guinness), Land Rover, Oxford University Press and many others. They describe their security for your app as 'bullet proof' and they value all your ideas. So if security is one of your top priorities take a look at what Intellectsoft have to offer here.
3) Y Media Labs
Y Media labs is an industry leading digital agency with a skilled team of mobile app developers in San Francisco. They have been building apps for businesses for 7 years. They specialize in web app development, mobile development for iOS (iPhone and iPad) and Android. They improve designs drastically with their modern ideas. Clients of theirs include Staples, PayPal and L'Oreal. Y Media Labs is suited to clients who wish to enter the app market in a fresh and new way, for more information visit their website here.
4) 3D Issue
3D Issue was founded in 2006 and is based in Donegal, Ireland. The priority of 3D Issue is to help companies set up an enterprising apps in the easiest way possible. Fully customizable 3D Issue's app creation platform is suitable for marketers that wish to create branded apps for various companies. These apps keep customers updated with the latest news and information on your company through the use of an auto updating system with no coding required. It's so simple and can be created in minutes. You can also create Hubs and online flipbooks with 3D Issue's digital publishing suite which are easily read, navigated and can be effortlessly added to apps as well. The best part about app developing with 3D Issue is that you can keep all your content in one place (Facebook, Blog articles, YouTube videos, etc.) and it all updates automatically whenever you post to social media or add another blog to the websites. 3D Issue offers you a free app trial, which can be accessed from their site or read more info here.
I hope this blog helped you learn more about what different app development companies have to offer and that you know that they don't have to do all the work, all the companies I have mentioned above really take your ideas on board and want you to get involved, it is your company after all.
For more information on developing an app with 3D Issue contact us at info@3dissue.com.
By Georgia Keys