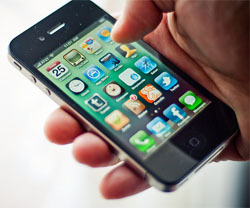 Although Apps are built for almost every type of business, a News site often requires more complex options due to the frequency of new content along with multiple categories and types of news. So if you are looking to create a news app for your News website, what are some key areas you should look for?
1) Auto Updating
News have to be up to date, otherwise readers go elsewhere. Ensure that your App builder has an acceptable time interval at which it updates from your content sources. What this interval should be really depends on how often you typically add and edit news articles. It's no good for your news app to update every 4 hours if typically you add fresh content a few times per hour.
2) Content organisation
News apps need to be well organised for it to be as effective as possible and for readers to be able to find relevant news to them. Look into App builders that can structure your content. Your news site may service different geographical areas, if so then look for the option to structure whereby your overall App (Parent App) can essentially have multiple Apps (Child Apps) with unique content, taking the content from different Twitter, RSS, Instagram etc.
3) Ease of Use
App builders should be easy to use, create and maintain your App. Make sure that you and the team can use the builder with ease. The right App builder should save you time – not eat into your valuable time whilst you struggle to get the features working in the way you need them to.
4) Support
Yes, the App builder should be easy to use, but you should also look at what support options are available should you need assistance. What are response rates like? Can you speak to someone if you need to? It's better to investigate this before you need to access it.
5) Multi Channels
News sites are now utilizing more and more channels, whether its a Twitter profile or search terms, Instagram, Facebook, RSS feeds, blogs – you want to make sure that your App builder can bring in your content from your multiple source channels. Also look at the App builder itself and see how proactive they are with adding new and upcoming channels – it could be something that will be important in the future.
6) Branding Options
It's your App, so you need to make sure that you can brand it well to your look and feel. Some App builders only allow slight variations, others have a huge array of options. Create a full sample and test out the branding options in full to see it meets your spec.
3D Issue provides a fully customizable app builder that allows you to organize and deliver great amounts of information in an intuitive an easy to use app, so your users can access what they are looking for in a matter of seconds. If you are interested in our app service, you can send us an email to info@3dissue.com.
By Hannah Kelly