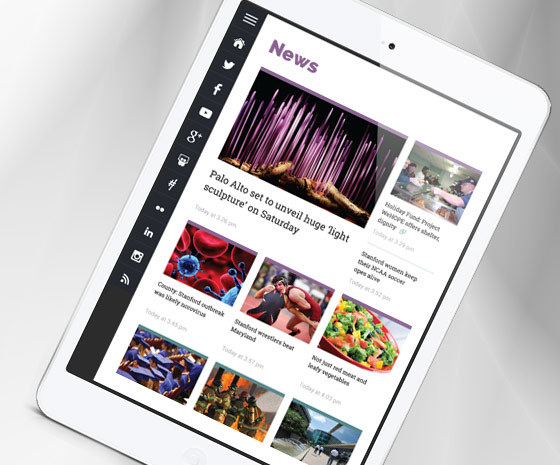 We all want digital marketing tools to fuel up a storm of web traffic our direction, don't we? Once again this year the buzz is all about content creation and using it as a beacon to beckon new visitors to our site.
Today's blog talks about a tool that can showcase your web content, news, tweets and more in one place, making it easy to include in online marketing campaigns and content for apps. The tool is 3D Issue hubs.
A hub is an aggregation of all ones online content. This hub can conveniently be shared as a single link making it ideal fodder for digital marketers. You may open an email with a link to a hub included, or access an app that contents has been aggregated through a series of hubs. Having an android or iOS hub is easy, any hub you create, will be device friendly, responsive and compatible with all platforms.
With future marketing predictions, we have to be ever ready. From technology developments to shifting business strategies, to evolving consumer behaviors, there's a lot to consider. Yet and all this data and more must be examined to fully have a grasp on the ever changing target audience.
Curating content with a hub will automatically give you a dynamic form of content to impress a mobile adapted 2015 marketplace.
You will be happy to hear that time-consuming maintenance of your hub is not required as your hubs will auto update.
You can rest assured that your hub will reach the maximum audience desired as it can auto-adapt to suit all screens a viewer chooses to view it on.
A tool, that allows you to create a hub and then move on to other tasks can only be a benefit. Your audience will always have fresh content streaming into their hubs because as the original sources update the hub will to.
View an example of the 3D Issue hub here. It contents, a daily blog, digital publications, Facebook, Google+ flickr, Instagram posts, Tweets, Slideshares, Vimeo & YouTube videos, and more.
If you feel a hub would be a welcome addition to your 2015 marketing plan, then try it today for free by adding all your web content.
If you have any questions or would like more information simply contact info@3dissue.com.
By Audrey Henry