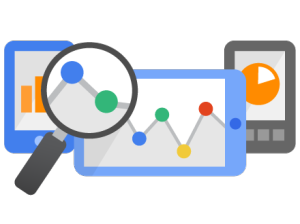 Digital publications offer many advantages over printed media, you have no limitations in terms of the publications that you create, you have the biggest market place known to man to publish it to, the internet. It is cost effective, flexible and instantly accessible through the vast array of connected devices we can now avail of. You can also reap the benefits of interactive features such as audio and video that enhance your publications beyond anything that is possible with print media. I'm not knocking print media here, simply explaining some of the benefits that digital offer's us.
We have become an increasingly online society, the explosion of smartphones and tablets within our day to day life's verifies this without doubt, for businesses and companies to remain relevant in this vast digital landscape they have to create and maintain an online presence, create business opportunities and partnerships and ultimately position themselves where the majority of eyeballs are now trained upon.
Perhaps one of the most powerful components of flipbook publications that are often overlooked is metrics and tracking. This underlying goliath of digital technology holds many hidden treasures for the marketer and business alike. Put it this way, if you had access to information about how many people were reading your publication, where they came from, what time they read your publication or what elements of your publication enticed them to engage, would you find it useful? I think you will agree this is vital information for any company to have and one that you can utilize through the use of the 3D Issue software.
So how do I integrate Google Analytics with my flipbook?
3D Issue has an analytics feature built into the software that allows you to access reports on your flipbooks performance, simply by entering your Google analytics ID into the software, your publication will feed the statistics into your Google account and record any interactions that your flipbook has had with users. These reports can contain a mountain of information that can be priceless for your businesses current and future plans.
Insert your tracking code:
In the 3D Issue software, select PROFILE and click on EDIT. You will then be asked to enter your Google Analytics ID. When this is done; simply click OK and once you build your publication it gets sent to your website. The software will then add a tracking code to each page and any event or interaction with the publication; this will include audio, video and web links etc.
So basically what you will have is that when the reader is viewing your publication, whatever they do whether that is articles in the publication, videos or any other content each metric will be measured, recorded and sent to your Google Analytics account for you to analyze and use to your advantage.

Event Tracking:
So, you may ask, where within my Google analytics can I find this information? On the Google Analytics page, go to 'content' and then click 'event tracking' – this section contains all the information pertaining to your publications. You can then click on 'categories' which will bring up a list of event categories, this function also caters for date ranges so you can narrow events down exactly to what happened when. So for instance if you wanted to check a particular week for whatever reason, this would be the method you would use.
What you will then have is that when the reader is viewing your publication, whatever they do, whether that is viewing articles in the publication, watching videos or digesting any other content each and every metric will be measured, recorded and sent to your Google analytics account for you to analyze and use to your advantage.
Analytics within your flipbooks provide invaluable insights not only to how you're your publication is performing, but also to consumer habits while using your flipbook enabling you to ascertain many facts and figures to do with your publication. This can include how many people are reading your publication, how much of an increase your publication is enjoying in each release and exactly where within your publications is proving popular with the consumer enabling you to allocate more resources towards the sections that are popular with the consumer.
Would you like to try out the analytics features within 3D Issue? Download the free fully functional trial today.