Amazon have only now launched their first Kindle Store in India, claiming to have the largest selection of any e-bookstore in the country.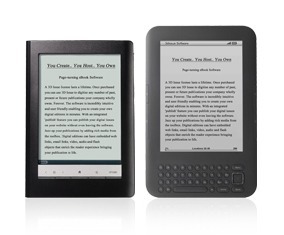 The India Kindle Store will offer over one million e-books, all priced in Indian rupees, including 70 of the top selling editions as per Brecorder.
Pricing for the kindle wi-fi will start from 6,999 rupees ( or around US$125) whilst the books themselves which will be available for downloaded to e-reader devices and iPad, iPod touch, iPhone, Mac, PC, and Android-based devices.
The new India kindle store features more than 1 million books, including new releases and best sellers from a number of Indian authors.
Amazon has also introduced its kindle Direct Publishing program for independent authors and publishers in India, which allows authors and publishers to make their books available to kindle customers in India and around the world on Kindle devices and also free Kindle reading apps.

With a 1.22 billion Indian population according to Indian Online Pages, Arvind Singhal, CEO of Technopak stated in Financial Times  Blog that "There are currently 20m Indians who read newspapers on a smart device when comparing it with the UK, with 60m population – and 50m users of Facebook in India," and also "looking at the demographic profile in India, with more young people, and the increase in higher income people with smart devices and their comfort with smart devices like phones to tablets" Amazon is making a good move.
Check out the new India Kindle Store that is available now at www.amazon.com/kindlestoreindia.