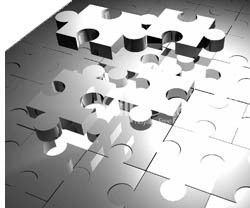 We live in a world which is saturated with online content, never before have we had it so good, a wealth of information and data is literally at our fingertips. Whatever we desire to gather knowledge on, whatever it is we need to find out, it is only seconds away. A colossal library of content, such as we have never had access to before is ours for the taking. In fact, our biggest problem is wading our way through this vast font of knowledge to find what really is pertinent and of the greatest value to us as individuals and businesses.
Not so long ago we were dependent on being told what was happening around the world by traditional mediums such as TV and radio, you would have to be a set place at a set time or you would miss the update, not only this but you would have to depend on the news source for the information you would receive. This was not only inconvenient but left us at the mercy of the informants in question. You would have to take the updates you received as gospel and while most broadcasts integrity can't be questioned, other examples of manipulated news has unfortunately surfaced in recent years.
Thankfully, as this realm of information has opened up to us, so too have the methods that we can use to search its vast chasms and data banks. The option of online news aggregators and content curation tools has helped lighten the load. The use of these tools has made it much easier to sift through the information that we don't need and locate the data that does concern us. News portals have shifted and transformed, where once we would have relied on two or three main mediums to keep ourselves updated we have numerous options, social media has spread like wildfire among the natives, quite often a news story will break on social media before anywhere else, the effect of is instantaneous.
There have been several well documented cases of news stories breaking on social media before any other news source, so it should come as no surprise to see that the Microsoft search engine Bing has updated its news aggregator to include social media updates. Not only this but in the vein of other content curation tools such as 3D Issue Hub, it has realized that not only are we an online world, but we are are an online world on the move, and as such, Microsoft have included an update to their layout to include optimization across all platforms, be that tablet, PC or smartphones.
Bing has also embraced the trending news feature which is displayed at the top of the page; similarly, trending news on Facebook and Twitter is displayed on the right hand side of the page which is based on how many likes stories receive on Facebook or how many 're-tweets' they have on Twitter. An interesting facet to this update is that whatever news is trending or more specifically, who the news is trending about; Bing will supply information about said person on the page without having to click a new link.

The social sphere has changed our habits of news and information ingestion to such an extent that it is now quite often the first port of call for people who require the most accurate and up to date information possible. We no longer have to rely on being told what is news, we have the method and means to find out for ourselves no matter what corner of the world it transpires. Microsoft's efforts through social media integration and trending news shows a shift towards the people power that social media has endowed us with. This is part of an on-going effort by Microsoft and Bing in particular to claw back some of the ground that Google undoubtedly still own.