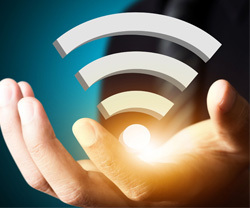 Relying solely on your content can decrease your chances of scaling your business. You may have reached a particular part of the total audience in your industry, but if you want to become a thought leader you need to promote other voices as well.
Even Matt Cutts says you should use other people's content. Although his explanation is little bit confusing you should know there are three models of content publishing:
• Creation
• Curation
• Aggregation
As the term itself explains, "content creation" involves the creation of new original content from scratch, aggregation refers to the collection of content from different sources automatically, while curation sits somewhere in between those two.
Although the benefits of content aggregation are many, you should always avoid doing it in bulk. Thing about your strategy first and select your sources carefully, the more dedication you put into it at the beginning the less you'll have to worry about its maintenance later. If you select high quality sources from the start, you'll be certain that the content you are publishing is always of interest to your audience.
RSS aggregation is an important part of the puzzle for both content aggregation and content curation.
Definition: RSS or Rich Site Summary is a delivery format targeting dynamic content from a particular source.
Find out some of the benefits of aggregating RSS feeds as part of your marketing strategy below:
Save time and money
Instead of creating a team that will manually collect information from different sources on the web and then curate this content before using it on your communication channel, you can automate the process by collecting the data from RSS feed and publishing it on your channels automatically with a content aggregation tool.
This will free your marketing team up to look for new strategies to boost your business.
Decrease bounce rate
At first sight it may not be easy to see the connection between RSS feeds and the bounce rate metrics but think about it for a minute. Although, your audience is interested in the topic you are publishing about, their attention span is too short, so you can't really rely on small amounts of content.
You may have an incredible 10 thousand word guide on your blog and yet fail to bring your bounce rate under 90%. Readers often scan through the content instead of reading it in full, and continue searching for other information related to it.
Having tons of related content connected to your original communication channel can make your readers stay on your site or social media profile for hours.
Build loyalty
Using RSS aggregation you create another channel where you can publish and promote the best content in your niche. And as you will only be offering valuable and straight to the point information, you'll be able to build a strong, loyal fan base.
Make sure you combine your RSS strategy with a good call-to-action to generate loyal subscribers. Remember that email subscribers are the people that are more likely to convert into regular buyers too.
Promote new revenue streams
Apart from using email marketing campaigns for promoting new products, you can write articles on your blog, add that RSS feed to your content aggregation tool, and let it take care of the rest. Whenever your audience checks your content platform or a hub, they'll be able to see your latest post and share it with their family and friends.
No matter what sources you choose, original, third party or a combination of both, make sure you only use high-quality ones your customers will love.
Check out our publishing suite and see how it can help you implement RSS feeds in your marketing strategy and if you have questions you can email us at info@3dissue.com.