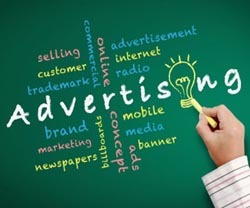 Native advertising or branded content as it is sometimes known amongst other guises; has been on the rise for some time as referenced in these blogs on numerous occasions. This type of advertising is generally looked upon as the new kid on the block, though the new kid is rapidly rising through the ranks; make no mistake, native advertising is becoming one the main players in the advertising stratosphere. Native advertising, in which content commissioned by sponsors is assembled to resemble editorial material, is one of the most widely discussed strategies by publishers.
Publishers have had to devise a way to entertain whilst informing and ultimately selling. No mean feat, and one which requires more thought, creativity and investment on their behalf. This strategy, whilst more costly, is proving successful in garnering more traction with the consumer and in turn forging a long standing relationship with them. The brands aim is to intertwine the content with their product leaving both the consumer and the brand feeling satisfied with the outcome. The brand with the attention and retention of the consumer, and the consumer with the content on offer, a win-win situation for all concerned.
Only recently we spoke of publishing giants such as the New York Times adopt this approach. At the launch of their newly redesigned website it was announced that they had tied down a three month contract with Dell for native ad space amounting to a six figure sum for the publishing behemoth. This pivot in approach was publicly backed by the findings of the annual J.P Morgan report which, according to lead analyst Doug Anmuth is set to continue and likely dominate in 2014, an assessment he alluded to when he wrote "We believe native ads are quickly becoming the de facto ad format on mobile and increasingly moving into desktop."
Finnish company Kiosked have raised the bar within the native advertising field with the introduction of their technology which can turn any visual element on a web page, including editorial photographs and videos, into advertisements. Publishers who wish to earn revenue from photographs and videos place an excerpt of code from Kiosked on their pages. Once a consumer visits the page Kiosked will carry out a scan of the material on the page and then presents the consumer with a selection of relevant services or products that consumers can buy online, all presented in a strip that hovers above the photograph.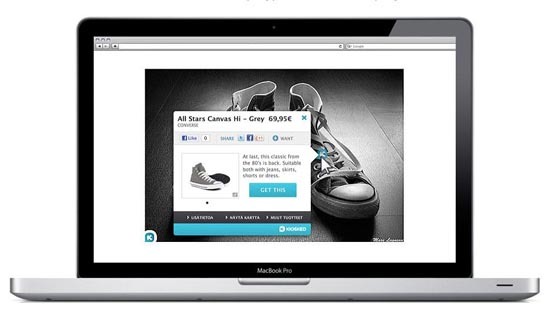 Publishers using Kiosked's technology include The Telegraph and IDG; IDG publishes technology magazines and web sites; and a variety of fashion, technology and sports publications throughout Europe, including Rugby Week and T3. Publishers who avail of Kiosked's talents have full control of which types of visual content will and won't have links attached to them as some material may not be suitable for the service. The publisher can also enjoy the benefits of analytical aids within the software so they can see which material resonate the most with the consumer.
Native advertising has split opinion in many circles and this latest shift in the native advertising sphere is likely to have similar effects. What can't be argued is that this latest piece of technology is an intriguing, innovative, fresh angle that furnishes the publisher with additional monetization options available within their content. Something I think publishers won't be too unhappy about!
Do you have content that you wish to transform into digital publications?
Then why not try the free, fully functional trial of 3D Issue as the first step to turning this wish into a reality.