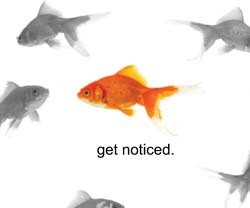 So, you have invested into creating your own digital magazines and you're worried that after all that hard work it won't get the attention it deserves.
Unfortunately for some marketers going digital doesn't meet their expectations and get discouraged when they don't see the results they had anticipated.
Often the reason for this is that many tend to forget that although a lot of work has to be put into creating and developing a publication, the hard work doesn't end once the magazine is out.
A solid marketing strategy before and after the release of the digital magazine is key to get people interested.
Start by marketing your magazine in the right place, that is where you know your customers and target audience will find it.
Good advertising opportunities for your digital magazine online would include:
Your Website
This is an obvious one but believe it or not, many marketers forget to post their digital magazines onto their website. They get so caught up in trying to find the best way to advertise their publications that forget about the simplest things such as creating a nice landing page for them.
If you're taking the time and effort to write blogs for your website and looking for keyword phrases that people are likely to search for, you should be including links to your digital magazine on visible areas of your site too. That will increase the likelihood of more people coming across it.
Email
Using email is a strong way to engage with potential customers. Send them content that is so enjoyable that your audience won't be able to unsubscribe.
Whenever you release your new issue send it out in a newsletter along with other content such as articles or videos.
If people are used to you offering interesting content they will be more inclined to check your magazine, as they know your content is of quality.
Encourage your loyal email subscribers to sign up and subscribe for your magazines.
Social media
Not only is social media a free form of advertising but it may also be the most effective one. While social media gives you the opportunity to communicate with potential customers and interact with them on a regular basis it also connects and develops that relationship further.
One of the best ways to really get results from using social media is to supply your followers with content consistently. The best way to do this is to gain and keep your audience's attention with effective content such as visuals, interesting blog topics, videos or a digital magazine.
Social media is an excellent opportunity for businesses to market their digital magazines. The interactive features available in these magazines such as video, audio, images and animation really bring everything on the screen to life.
While users are scrolling on their feed, online publications will really stick out and provide them with an enjoyable user experience.
Google Adwords
If you are interested, Google Adwords supplies cost-per-click or cost-per-conversion advertising.
Adwords is a great way to expand your business and recognition for your magazine. It's easy to set up and if you are worried about cost, you can always set a daily budget, that way you can rest assured your Adwords account won't break the bank.
For a more effective approach, filter-down the audiences you want to advertise to. Country, cities, age etc. This will help you get better the best value for your money.
Content
Effective content gives you the chance to build relationships with your customers and will make you instantly recognizable. People trust a business even more by their content. Writing blogs is a great way to find your audience. You are also able to write about your product or service and provide as much information as you like.
Guest blogging is a great way to advertise your digital magazines. Get in touch with a few bloggers and see if you could write a post about your product on their blog or even better they could review your product and write about it. It's always better to have third opinions to back you up.
If you are going to take this approach though, make sure that your magazine is up to standard and that you are asking someone that would be interested in its content. They should also have an audience that is similar to your target audience. That way, their followers could very soon become your followers.
Also don't forget to mention your previous and future Issues inside your current magazine.
And if you have another publication with a similar and bigger audience you can take advantage of the following features to drive attention to your new magazine:
Banner ads
Include banners that mention the new magazine. You can create banner ads based on the knowledge you have on your customers and their interests mentioning the topics that would interest them the most.
Banner ads have been proven to be both efficient and effective.
Image or video ads
Visual marketing is beginning to take over, giving businesses that have created a digital magazine a huge advantage over the rest. Using image or video ads in your publications has a greater chance of reaching more people.
Your video or image ad could be set on a specific place in a page of your magazine and you could set the video to play at a certain time with auto-start.
Hyperlinks and hotspots
Include an image of your new publication and make it clickable so people can reach your new digital publication online. If you charge on subscription basis, consider giving your current subscribers free access to the first issue of your new magazine.
Needless to say all these features can also be used for third party advertisers that could be interested in advertising inside your magazines too.
To start creating your digital magazines you can download your 3D Issue free trial now, and if you have any questions send us an email to info@3dissue.com.