In our blog section we commonly like to discuss key features provided by 3D Issue; one of the key aspects is self-hosting.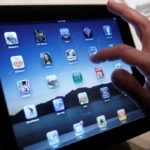 Self-hosting or simply having your digital content totally under your control can provide you with some vital elements to create the digital publication you have in mind.
 In this blog, we will focus on the advantages of self-hosting digital publications.
 In what ways can self-hosting benefit your publication?
 Self-hosting can ensure the success of your digital magazines and e-books by providing you with the following:
 Control of your website and in that way you can implement as many changes as necessary regarding the presentation of your digital magazines and e-books. This can include not only selecting themes but also maximizing your potential to reach readers creating all the necessary elements to suit their needs

Providing options to add advertising and Search Engine Optimization: Publicity and visibility for the readers are essential elements to consider in your digital magazines and e-books.
 Hosting services can cost lots of money so it is worth to spend some time setting up your own server so that you can invest more on other aspects of your digital publication
What do you need to get started?
 Simply follow these steps:
 -Step 1: Understand the basic of how the internet, websites and email works
-Step2: Select the right hardware for the job
-Step3: Network configurations, routers, firewalls and ICS
-Step 4: Choose the right domain for you and your budget
-Step 5: Set up your Domain Name server and MX records
 For more information on self-Hosting e-mail us at info@3dissue.com.
By 3D Issue