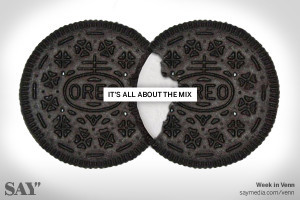 Some interesting facts and figures have emerged from the latest survey carried out by the Online Publishers Association (OPA), the association, which counts The Wall Street Journal, the BBC, Forbes and The Financial Times among its many members which is too numerous to list here, has found that nearly three quarters of their entire members now use native advertisements within their publications.
These findings, while showing an exceptionally high adoption rate by brands and publishers, shouldn't really come as much of a surprise to anyone involved in within this sphere. Native advertising or branded content as it is sometimes known amongst other guises; has been on the rise for some time as referenced in these blogs on numerous occasions. This type of advertising is generally looked upon as the new kid on the block which is rapidly rising through the ranks; make no mistake, native advertising is becoming the main player in the advertising stratosphere.
Native advertising set to dominate in 2014
Only recently we have seen publishing giants such as the New York Times adopt this approach. At the launch of their newly redesigned website it was announced that they had tied down a three month contract with Dell for native ad space amounting to a six figure sum for the publishing behemoth. This pivot in approach was publicly backed by the findings of the annual J.P Morgan report which, according to lead analyst Doug Anmuth is set to continue and likely dominate in 2014, an assessment  he alluded to when he wrote "We believe native ads are quickly becoming the de facto ad format on mobile and increasingly moving into desktop."
So from Anmuth's assertions we can see that not only does he forecast a strong year for native advertising, but also due to the ever expanding world of smartphones and their high adoption rate, this will be the platform upon which this strain of advertising blossoms. One of the main factors in this, as in most things in life, is the success rate of this approach. In the report by J.P. Morgan, it was estimated that Facebook advertisements consisted of between 5-10% which were native, of these 5-10% native ads there was a contribution of 60% towards the revenue garnered, quite an impressive stat I think you will agree. Anmuth seemed to concur as he went on to say, "We think native ads also have significantly higher click-through rates than traditional display ads, which leads to higher pricing over time," according to Anmuth.
Mobile is driving the growth

Native advertising hasn't been without its detractors, this was mainly due to the way in which the 'advertisements' were labeled and presented, many claimed that it was hard to differentiate between this type of advertising and everyday news material. Increasingly this is being addressed by publishers and brands, there is no way around it, there simply has to be, the implications and pitfalls associated with native advertising being mixed up with general editorial presents too great a risk in the long term. Publishers have to mark their native ads clearly and in such a way as to distinguish them from editorial content and dissolve any possible confusion for the consumer; this is paramount for the future of the medium.
What is abundantly clear is that the main driver behind this shift in the application of resources by publishers is mobile, specifically smartphones and tablets. These devices have infiltrated the vast majority of our lives in one form or another and the balance of power has recently tipped in favor mobile devices over the traditional PC. Time spent on social media within the mobile arena has outperformed time spent on PC, a platform where native advertising has performed well, on mobile it is the only type of advertising. Social networks have been showing signs of this for a while, indeed it was Twitter who started the ball rolling introducing 'promoted tweets' as early as 2010. Other platforms such as Facebook, LinkedIn and Pinterest have also joined the show and one can only assume that it won't be long before we see other social platforms get up to speed with their approach.
Native advertising enjoys the considerable benefits of looking, feeling and functioning across both PC and mobile in tandem, the perfect antidote for companies looking for cross platform solutions. On the smaller screen, mobile advertising expenditure was up 83% from the previous year to $8.9 billion globally according to recent report from BI Intelligence. In the same report Jan Rezab, CEO of Socialbakers, a social media analytics company that works with Fortune 100 brands says "In the future, all advertising on social media will be native in-stream ads" reaffirming what we already suspected and he goes on to say, "The right rail and banners will disappear altogether."
So what now?
Well, by all accounts, and taking on board the data and figures presented to us, native advertising will have a major say in the advertising domain in the year ahead and possibly in the longer term. There is no doubt this rapid rise to prominence is aided by the widespread adoption of connected devices into our daily lives and a reflection of the way that we digest content and how it has changed beyond recognition from only a few short years ago. The banner advert, while not yet dead, seems to be in a very poor state of health, the fact is native advertising has shown to be an extremely, if sometimes controversial depending on how it is handled and specifically labeled, competent advertising strategy. It has been shown to drive engagement and interaction with consumers like no other advertising medium; early adopters to this method including Forbes, Buzzfeed and Quartz who have all enjoyed great success with this approach.
Native advertising is the single best performing advertising medium on mobiles and tablets bar none, a lot of other techniques have tried and failed, if you are in the digital publishing arena and are concerned with monetizing your product this is an angle that you simply cannot overlook. As long as advertising is clearly labeled as such and doesn't confuse or frustrate the consumer then this type of advertising has to be an integral part of any publishers plan for the coming year.
Remember, to stand still is to go backwards.