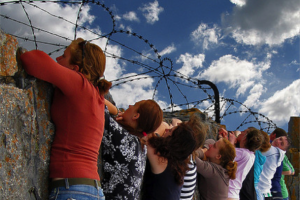 In a report summarized by the headline 'Digital Content Subscription Strategies Pay Off for Publishers' the Online Publishers Association (OPA) found that Paywalls are back in fashion and producing revenue streams which are encouraging for print media.
The OPA was founded in June 2001, as a not-for-profit trade organization dedicated to representing high-quality online content providers before the advertising community, the press, the government and the public.
Comprised of some of the most trusted and well-respected media brands, the OPA is committed to producing ground breaking research into online advertising and media consumption with the goal of advancing the online publishing industry. OPA Europe was founded in 2003. The participants of the study included Conde Nast, Harvard Business Review, The New York Times, Time Inc., Wall Street Journal and others. In the report, the Association focused on some key areas including:
Revenue
Subscription Demographics
Marketing
Customer Retention
Editorial
Advertising
Audience Development
Mobile platforms
In summary the findings from the revenue side were all positive the group could be construed as high profile but somewhat limited as it comprised of a group of 12 publishing representatives. Whilst the OPA themselves see the report as being a real mark in the ground for Paywalls "This report demystified the concept that subscription models would have a negative impact on the ad growth," Pam Horan, president of the OPA.
It was expressed that those publishers who have moved to a subscription model are commanding a higher price with media buyers for ad space which is down to the quality and specific readership available. Also important is the gathering of data which allows publishers to build models and assist in marketing to future subscribers.
This certainly makes for encouraging news as Paywalls have had a somewhat speckled history noteworthy U turns on Paywalls include failures at the San Francisco Chronicle. The New York Times however is now making more from subscriptions than advertising. The Dallas Morning News withdrew their Paywall in October '13 opting for a paid and a free version of the site instead.

Back in January this year 3D Issue blogged about super blogger Andrew Sullivan who left the Daily Beast to set up his own subscriber bases blog The Dish. The model applied was free to a certain number of reads at that stage a charge of $19.99 applied per month.
To check out the executive summary of the report from the OAC follow this link for information on using 3D Issue why not drop me a message!