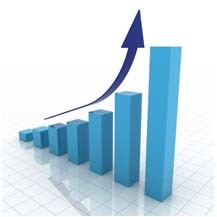 One of the key aspects in digital publishing is executing effective distribution channels ensuring that the content can reach the target audience.
One of the questions related to this issue are: 
How can you make the best of your product offerings and distribute them to your target readers?
The Digital Book World reports on the marketing strategies implemented by the Wall Street Journal (WSJ). WSJ produced and sold its first e-books in late 2010; however throughout 2011 and 2012, WSJ did little to enhance its book program. Dow Griffin, the newly appointed executive manager of WSJ's e-book business has been given the task of re-inventing the e-books at the nation's largest newspaper by circulation.
What lessons can be learnt from WSJ's new strategy to reach its target audience?
WSJ's new strategy includes:
Product: The company has brought several  e-books to market, including a compilation of previously published material The London Gold Rush: The Wall Street Journal's Best of the 2012 Olympics, an enhanced e-book with text and video for $3.99; Checks & Balances: A Year in the Complicated World of Marriage & Money, a compilation of videos and columns by Katherine Rosman; and an upcoming title based on material from WSJ's annual Women in the Economy conference, which will sell for $4.99 when it's released on September  19th this year.
Distribution: The e-books are sold not only through WSJ's proprietary e-book store but also through Amazon, Apple and Barnes & Noble. Non-enhanced versions are available as well. E-book production and distribution start-up with Vook as the technology behind the titles.
Promotion: The titles will be promoted throughout the WSJ digital network (WSJ, Market watch, Barron's and several other properties). The books will also be advertised in the print edition of the newspaper, through direct emails and through social media. Possibilities include sponsored free downloads of e-books.
Profit: WSJ also plans on making money off of e-books through other channels, like using e-books as a tool in audience development and subscriber retention and with advertising. There aren't any ads in WSJ e-books yet but they are exploring different options that can be offered to advertisers.  The chief executive of the company pointed out that their objective is to monetize e-books through advertising in a smart way; she also commented that they see e-books as components of integrated marketing packages for advertisers who want to reach certain channels.
In summary, WSJ is using all the content the company already produces and can be repackaged making the most of the digital growth opportunity.  Griffin explains that the company is sitting on a huge amount of incredible content and with the explosive growth of tablets and e-readers, there's a lot of potential not only  to make money  but also to extend the reach of all this fantastic journalism the company does. WSJ is not the only media company taking this approach. Other companies include The Washington Post ,  the Chronicle of Higher Education, Conde Nast and Hearst and NBC News, a division of NBC Universal.
Reference:
E-Book Publishing Rejuvenated at The Wall Street Journal
http://www.digitalbookworld.com/2012/e-book-publishing-rejuvenated-at-the-wall-street-journal/

By 3D Issue