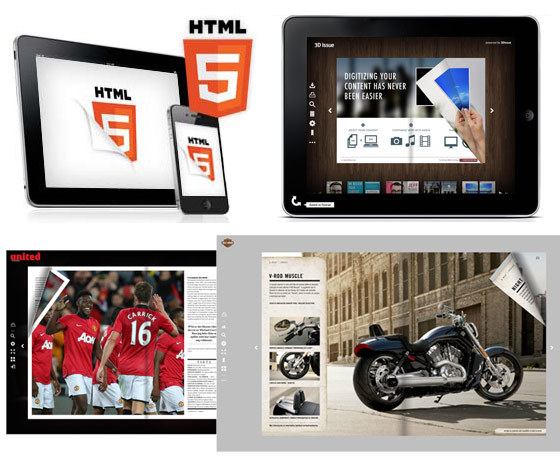 Throughout this blog, we will take a look the relevance of the HTML5 technology in the business sector and the reasons why creating a HTML5 flip book can be the right move for your company. This article from bbc.co.uk explains why companies have been embracing HTML5 and its innovative use to improve their performance. According to this insightful article 'The HTML5 latest version can perform all kinds of dynamic tasks and visual tricks' and this development has tremendous potential for businesses in particular since their online presence can be significantly enhanced.
Likewise, the article explains that application developers have also 'embraced the new tools built into HTML5' since customers visiting a website can access a company's website faster and get better results. The success of the iPad and iPhone points out the relevance of HTML5 especially for multimedia content; which is one of the key factors for publicity and further engaging your target audience.
Why do businesses favor HTML5?
Some of the reasons why HTML5 is being received so enthusiastically by companies are:
• It can be used for innovative purposes in different environments thanks to its versatility and dynamic nature.
• Converting your content to a HTML5 visual experience is a marketing must.
• It can also replicate experiences previously only available inside an app, on the web.
• It allows you to reach an ever-growing audience using mobile devices and tablets.
There are many reasons why creating a HTML5 flip book can be a move in the right direction. 3D Issue software can provide you with all you need to create a HTML5 Flip book!
Make the most of this great opportunity to reach your target customers in one of the most successful platforms – mobile devices and tablets. For more information on this topic, download our Beginners Guide to HTML5 Digital publishing for iPad.
Feel free to contact us for any queries, comments or ideas at sales@3dissue.com.
By Audrey Henry