Many 3D Issue customers and new clients alike contact us to find out how they can prepare content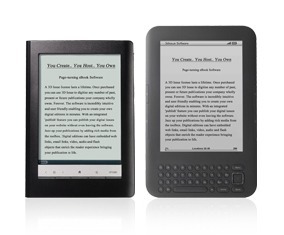 which is going to be sold on-line and how to do so effectively. We often engage with them to see where they get inspiration from and how to utilize this content to create a magazine online or an e-book which has a market.
Qualitative questions help establish where your content can 'fit' in the market.
• Who is already writing in this space?
• What are they saying?
• Do I agree with this and why?
• What can I offer and will it be well received?
Look at the blogs which are in this space are there in my specific area?
• Where are they located?
• How long have they been in existence?
• Do they use many e-books and how many of them are published authors?
• How many other publications are there out there like mine?
• What form or format does that content take?
• Who and where are the people doing it?
PDF to EBook Conversion (epub and mobi files)
TIP: Due to the nature of the PDF document layout format please be aware of the following points when converting your PDF to E-Book:
• Text extraction from image based documents is not supported (where text is a part of the image)
• Complex, multi-column document paragraphs may not be extracted in the desired order
• Extraction of vector images and tables from PDFs is not supported
• Embedded non-unicode PDF fonts that represent non-Latin characters are not supported
Provide content in multiple formats
• Provide digital magazine versions and epub and mobi for download offer a link to epub and mobi files from within your digital magazine version
•Monitor and examine the use of your publications remember those clicks count!

Provide off-line version of your content for magazines
•Content which is created in magazine mode may also be provided to your client via CD or USB drive
• Useful for places where wi-fi might be unavailable or expensive for limited use e.g. Airports abroad
• Can work in conjunction with other promotional items like USB drives distributed at trade shows add value by adding content to the drive.
Download a 14 day free trial of 3D Issue Digital Publishing Software.