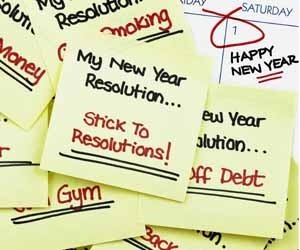 The beginning of a new year is an ideal time to make resolutions regarding your future digital publication. Here we provide you with some key points to consider for a successful 2013!
1. Get Updated Information: As the nature of the market tends to rapid changes and developments, make sure to get as much information as possible about the latest trends and how you could make the most of them by integrating them in your strategy.  Key information regarding specific publishing sectors and new developments can be invaluable tools to fulfil your objectives.
2. Marketing research: Perform an in-depth market research on your target group to identify new opportunities as well as threats; this is essential to be well prepared for the year ahead. A good knowledge of your target group is one of the most important ingredients of a successful marketing plan
3. Marketing strategy: Performing marketing research can also allow establishing realistic goals as well as a clear course of action. Establish a step by step plan, flexible enough to adjust to unforeseen circumstances by preparing a contingency plan – as  specific as possible

4. Distribution: It is also important to work closely with your marketing department to identify and use key word (SEO) to allow your readers find your publication more easily. In our blog section, we have discussed 8 ways to increase distribution of your digital edition.
5. Evaluation: Last but not least, make sure to establish periodical evaluations to check out results and make necessary changes. Work closely with your team and establish a channel of communication with them to share ideas for improvement.
If you would like to find out more on any of our resolution points, please let us know by dropping an e-mail to sales@3dissue.com
By 3D Issue