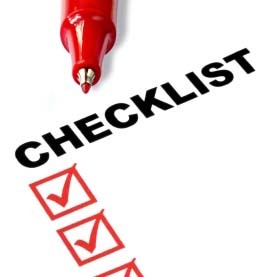 Here at 3D Issue we want to help our customers create the very best digital magazines and publications possible. With this in mind we have listed some of the key mistakes that can be made at the creation and publishing stages. The good thing is, they are all easy enough to solve so please give us a quick shout if you need any assistance!
1. Too much information
Digital readers do not like too much information on the page! Try to keep your magazine pages sharp and clutter-free. White space is good as are bullet points, graphics and media elements.
2.  Too slow
Magazine running slow? Then your readers could be leaving the publication before they've even had a chance to view it. This issue is easily solved and will make your readers much happier! To resolve slow loading digital magazines; optimize the pdf for a smaller size before loading into 3D Issue, activate the 'load control' and experiment with the 'quality settings'
3. Not viewable to iPad users
As the iPad and iPhone cannot run flash, it is important to ensure that the digital magazines are fully mobile optimized and created int HTML5. In 3D Issue you will be able to do this very easily by checking the 'mobile' and 'tablet' output options. The growing iPad audience is too big to ignore, so make sure your readers can view just as well as if they were on a desktop computer.

4. Choose the correct output format
When deciding to create a digital edition, it is important to put some time aside during the planning phase to determine which format is best for your publication. If the publication is a traditional text heavy book, then you would probably consider publishing in eReader format. Whereas if you have more graphics or rich media to add to publications such as brochures or magazines, then an online publication may suit better.
5. Review the performance and learn from data
Once your digital publication is online and published, it's vital that you look into the statistics and track how successful the edition is. How is the magazine performing? Is it attracting the right person/your target audience? Without tracking and analyzing the performance it will be difficult for you to make the necessary adjustments to future editions to improve performance and reader satisfaction.

By 3D Issue