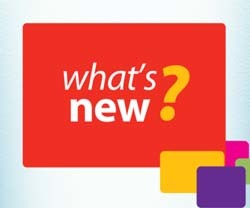 Within the app world, there is always something happening. Between developments and apps being launched every day there is never time for a rest.
We are excited to let you know that here at 3D Issue we've just updated our app platform. We are always thinking of new ways to improve our products, and that is all for you. We work towards reaching your needs and requirements.
We try to pay close attention to the latest digital marketing trends so we can create new features that our customers are requesting.
Our developers have worked hard to get this new update ready.
So, let's see what's new on the 3D Issue App Platform:
The app emulator
This new feature will provide our users with a "What you see is what you get" experience inside our apps platform.
1. What does this mean?
As soon as you make a change to the design of your app the preview image on the right side of the screen will update to show an accurate representation of what your app would look like.
But not only that, the preview is also interactive so you'll be able to navigate through your app while designing it. This will allow you to see where you need to make adjustments and changes without having to actually build the app.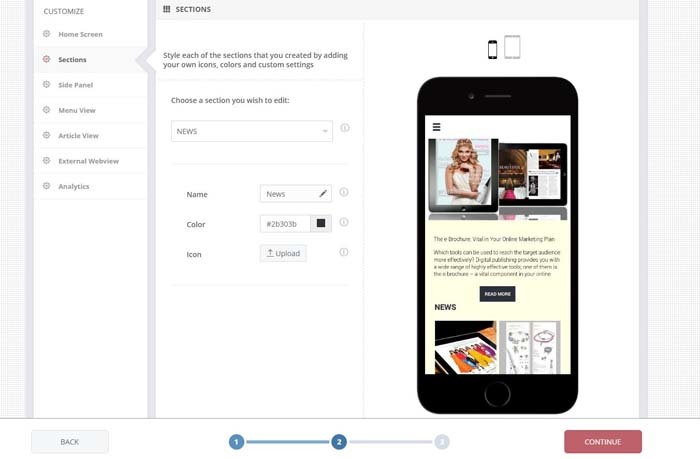 2. How does it work?
Basically, the app preview is running on an emulator on a MAC server that is then rendered in the browser.
New features to aggregate content
Similar to our Hubs platform, the 3D Issue App platform lets you aggregate content from different social and content sources.
Up until now the app platform didn't' allow as many sources as the Hubs platform did though.
However, we are happy to announce that after this update that's not the case anymore! With this new update we've added new source types and improved some of the existing ones too.
1. Which ones are the new content sources?
We've added Vimeo, Pinterest, the option "Create feed" so you can extract content directly from a website, the option "XML" that extracts content from XML documents and last but not least, the option "History" so you can add previously used sources without having to look for them again.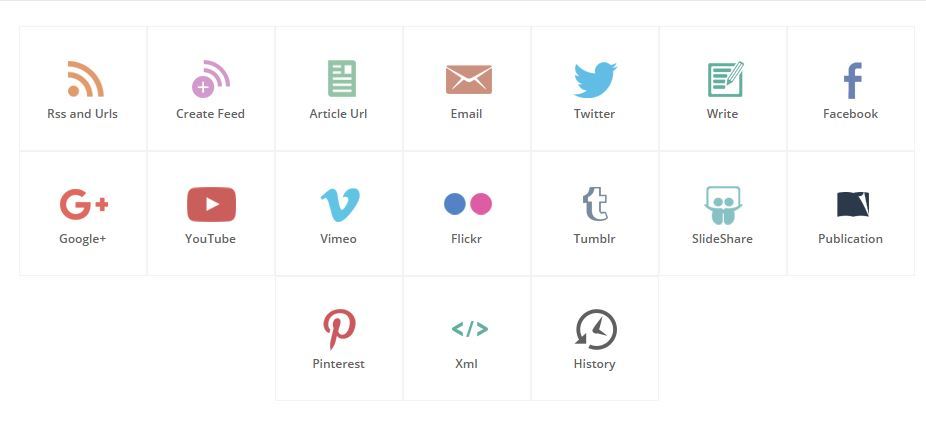 2. What are the improvements?
The Flipbook feature now supports the option to add a single flipbook, a whole library or a profile.
In the case of YouTube now you can choose to add a single video, a user or a channel.
Similar to YouTube when choosing Vimeo as a content source, you'll be able to add a single video or a user.
Finally, Twitter now supports advanced search so you can refine the content you display as much as you want.
3D Issue Apps Platform lets you create Native apps on your own and without the need of a developer to help you out.
I'm sure you already know this, but in case you are not familiar with the term "native apps", native apps are what we normally call "apps". Yes, the ones that you can download from the app stores and install them on your smartphone or tablet.
Why invest in a Native App?
1. Popular worldwide
Companies gain an instant competitive advantage when they have their own app.
Not only is what customers want, but it's also what makes the company much more accessible. No need to browse or to type anything, just unlock the phone and tap on the app.
Native apps provide your audience with a complete, enjoyable and entertaining user experience.
2. Engaging user experience
Native apps really interact with the user. They have access to all your content and information in just one place so they know where to go when they want to know about your brand and products.
You can also push notifications to have them updated with any news such us the publication of your new magazine, catalog etc.
3. Fast loading time
This is a good feature to have as the web itself has gotten faster in recent years.
Internet users are very impatient when it comes to accessing content online. It's important that your app loads quickly and provides them with the information they need before they get bored of waiting and decide to delete your app.
Luckily you won't have that problem with 3D Issue as we always try to provide our customers with the latest technology.
4. Easy to find
The Android market and Apple's App store are the largest app stores globally. Any developer can submit their native app to these markets where the possibility of discoverability is endless.
Following a few tips and recommendations current and potential users will be able to find your app in no time, providing you with new opportunities to expand your business.
Having an app that can auto update to the most recent news is so convenient. Our software allows your content to be uploaded across multiple platforms so your audience and customers are always up to date no matter where they are.
So what are you waiting for, request your own free demo today and start building your app. If you have any questions about the new update send us an email to info@3dissue.com.