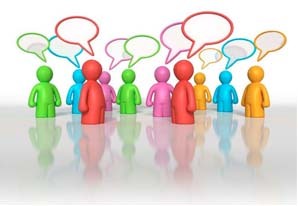 One of the most effective tools to get to know your online audience is through feedback. Thus, your readers' feedback can be highly beneficial taking into account the following aspects:
•  It allows you to conduct researches on your market without incurring in an additional expense for you company as online feedback can be one of the most cost effective means not only for marketing research but also to gather the relevant information quickly.
•  It allows you to build a relationship with your audience and to open a channel of communication with them to express their opinions.
•  It allows you to identify your strengths and weaknesses and make the necessary changes based on a trustworthy source of information since it comes directly from your readers.
How can you make the most from this tool?
It is necessary to establish a strategy to get feedback from your readers periodically. Likewise, it is vital to design the feedback questions based on clear objectives, to analyse your readers' responses, and evaluate the strategy to make positive changes in your digital publication.
The 3D Issue magazine program provides you with interactive features to get feedback from your readers. Some of these interactive features include adding web links in your online edition so your readers can complete your survey via a simple link. This feature will allow them to send their feedback immediately so you can analyse findings in a record time.

There are many other ways to get a feedback from your readers. In previous blogs, we have discussed about the relevance of Google Analytics to track the performance of your digital edition. Likewise, you can add comment sections in your publication and add e-mail links for your readers to communicate directly with you.
After evaluating your feedback, it is important to provide your readers with some information on the survey results and the actions you are planning to take thanks to their feedback. You can add videos or audio links in your publication to thank your readers and report on future improvements. For more information on the tools available to add interactivity in your digital editions, check out our video tutorials.
Image thanks to the nice folks here.
By 3D Issue