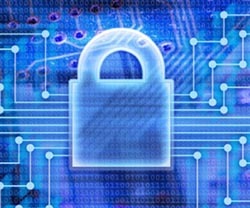 One of the most popular new features in 3D Issue Version 6.1 was the "Reader Login" system which we call User login. In order to use 3D Issue user login you will require 3D Issue Version 6.1 Pro or Enterprise with our Annual Gold upgrade protection pack. By availing of our Gold cover not only will you get 12 months of 3D Issue upgrades for a convenient flat fee – but also access to the 3D Issue web interface for your readers.
The user login feature is for Publishers who want to control access to their magazines for the end readers. The can set up groups and add users to groups with login details (assigning usernames and passwords).
Groups will then be assigned access rights to view publications made using specific templates which belong to the client in question.
If enabled the user login feature for a particular magazine, the end reader will be prompted to enter their username and password to gain access.
When they enter a username and password these will be sent to our template server and checked to see if the user belongs to a group that has access rights to read that issue.
•  Login when the magazine is launched
•  Login after the reader zooms in for the first time
•  Login after the reader has turned x number of pages
•  Login after a specified time period
Groups which are uploaded via .csv to the 3D Issue web interface, easily assigning passwords at the same time.

It is also possible to set up a link which readers will click should they forget their password or wish to subscribe. The user login feature in 3D Issue is available in the fully functional trial from here: Download . To add your list of users, please click on the "Manage Users" option in the "Users" option in the top menu bar.
User login is an ideal way to manage subscribers who have paid for your content via your site. Once available new subscribers may be uploaded to their specific group with access to template content which they've paid to access.
We hope you've found this blog useful and look forward to hearing from you soon.