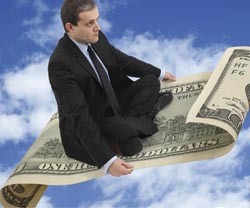 The aim of this blog is to have a look at 3 smart insights into new digital marketing campaigns.  Forbes.com reports on some the most relevant aspects to be considered when planning digital marketing campaigns.
The article reports that the main characteristic of successful e-commerce websites is 'An innate ability to quickly define customer expectations then exceed them by delivering excellent experiences'. At the heart of any campaign, including digital ones should be the best interest of the target audience as a main focus – delight the customer and earn their trust.
This article based on Gartner's report  – Market Insight: Three Compelling Reasons to Update Your E-Commerce Product Strategy can provide with insightful information on the most relevant marketing elements to be considered for marketing campaigns.
•  The top four priorities of CRM programs are enhancing the customer experience (40.2%), increasing the acquisition of new customers (34.8%), increasing sales revenue (32.9%) and increasing customer satisfaction (31.9%)
•  For e-commerce strategies to deliver these results mobile, social, globalization, cloud and legacy order management systems all need to be well-integrated and galvanized around a common set of objectives and analytics to measure results.
•  One of the most overlooked areas of e-commerce strategies today is aligning ERP strategies to the specific, unique cultural needs of a given market – e-commerce strategies must pay attention to cultural differences.

As a result, we can conclude that it is vital to reshape the marketing strategies used by companies to incorporate new elements which are currently becoming more relevant for the target market based on its particular characteristics, needs and wants and use the digital tools available to respond proactively.  For more information on marketing opportunities, download our free guide 'The ultimate Social Media Marketing Guide for Digital Publishers'.
Image thanks to the nice folks here
By 3D Issue